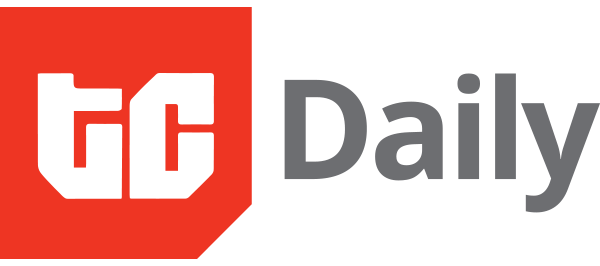 IN PARTNERSHIP WITH

Good morning ☀️
Facing accusations that it routinely neglects rider safety and puts its customers at risk, ride-hailing company Bolt, decided to hire influencers to push a Twitter campaign. Bad move.
In today's edition:
TV
Social media
Startup conversation
TC is hiring
TV
SABC AND ITS FAMILIAR PROBLEM
In 2019, the South African Broadcasting Corporation (SABC) told the South African Parliament that the majority of South Africans weren't paying their TV licence fees.
In South Africa, you need to pay a TV licence if you want to watch or record TV as it's being broadcast. These licences cost R265 ($17.09) and are renewed annually.
What happens when people don't pay their TV licence fees: Declining revenues and losses ($33m in 2020) for a struggling SABC. In 2019, 31% of people paid licence fees. In 2020, that number is down to 24%.
In 2019, the SABC said it was not sustainable to stay in operation with such low payment rates.
Why aren't South Africans paying? One reason a number of South Africans say that they don't pay licence fees is that it adds no value.
Even though SABC tries to collect the fees through debt collectors that call you at home, and in some more serious situations, try to contact your employer, a lot of people have refused to budge.
Way forward? SABC's wacky plan is to charge TV licences for Netflix subscribers. Right now, South Africans say that's just insane.
What to look out for: A conversation with SafeBoda's Nigeria team on what business looks like after COVID-19 and the curfews that followed the #EndSARS campaigns.
PARTNER CONTENT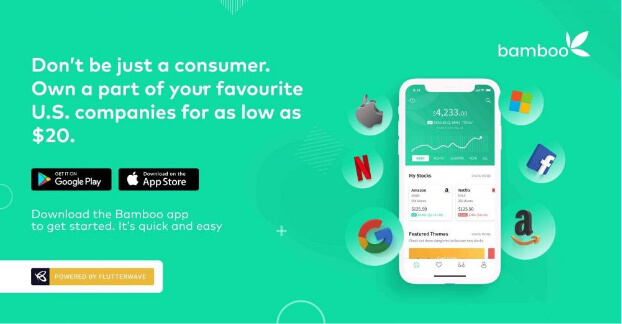 Bamboo, a Flutterwave merchant, gives you unrestricted access to over 3,000 stocks listed on the Nigerian stock exchange and U.S. stock exchanges, right from your mobile phone or computer.
With as little as $20, you can create and fund your Bamboo account with your Dollar or Naira cards and through bank transfers. Start buying and selling shares or stock bundles (called Exchange Traded Funds) in just a few taps, begin here
Quiz
For every group of 100,000 adults in Africa, How many Banks and ATMs do you think there are? *The answer to this question is at the end of the newsletter.
SOCIAL MEDIA
IS THAT SNAPCHA… NAH, JUST FLEETS
On Tuesday, Twitter announced the global launch of "Fleets," after testing it in various countries.
Twitter has some spiel about how Fleet works, but the best way to think of the new feature is that it's a clone of Snapchat. It also borrows a bit from Instagram.
Now you'll be able to tweet, post pictures and videos or send messages that will disappear the next day.
The only way it's different from Snapchat is that Fleets doesn't let you know if someone takes a screenshot of your conversation or tweets. So, you better think twice about posting casual thoughts, because it is possible for people to screenshot those tweets and never let you forget them.
Bottom line: While I have "story exhaustion," thanks to LinkedIn adding a stories type feature as well, the feature could very well catch on.
Bonus: I'd really, really love a search DM feature.
STARTUPS
IN CONVERSATION WITH AWABAH
A lot of people with 9-5's probably see pensions as a given. Some amount gets deducted from your salary and your employer contributes the rest. You watch your millions pile up and wonder when you'll get to retire and enjoy all of that money.
But what is it like for low income earners who are informal workers? This question was the core of my discussion with Tunji Andrews, whose new startup, Awabah NG, in collaboration with Leadway Assurance will now offer Micro Pensions to Nigeria's low income earners.
Micro Pensions are a voluntary, defined contribution, individual account plan for low income earners.
How Tunji Andrew is thinking around the problem: "The average Nigerian lives paycheck to paycheck, hoping one day that they'll walk into a room and find a bag of money. It's difficult to find a Nigerian who has not thought about this."
"In our view, we believe that it is important to plan towards having a financial future while you hope. So far, what we've seen is that most products that help you move towards financial freedom look like it's only for the formal sector. This is why our flagship product is micro pensions."
Why isn't Awabah leaving the job of selling micro pensions to PFAs? "It's difficult for PFAs to sell micro pensions, because the informal sector is a tricky space to go into. If you're speaking to people in the formal sector, all you need to do is tell them their future is at stake and they get it."
"With low income earners, you have to convince him or her that having multiple children is not a retirement plan."
Awabah is betting that it can speak the language of the informal sector and with a partnership with Leadway, a bigger player in the space, Tunji Andrews is optimistic they can show informal sector workers a newer way to think about financial security.
JOBS
TechCabal is in the middle of a pivotal transformation, aiming to go beyond providing insight and news to tech insiders to a broader mission that will see us become the most important publication covering the business and impact of technology in Africa, speaking not only to insiders but to everyone affected by and curious about technology on the continent.
This ship needs an Editor-In-Chief that's ambitious, curious, and imaginative. If this is you, you should apply, or forward this email to someone who should apply. You get extra cool points if you're from East or Southern Africa. If you're not, it's not a deal-breaker.
Hello hump day!
– Olumuyiwa