[Greeting: alttext="Greetings!" pretext="Hi" field="F" fieldtext="First Name" ]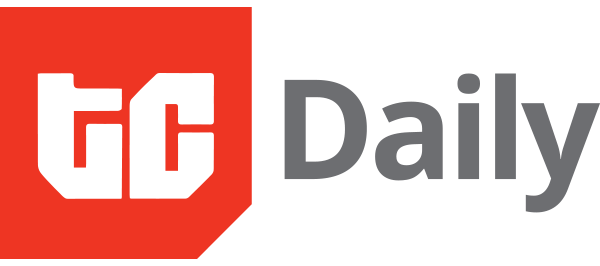 IN PARTNERSHIP WITH

Good morning.️
Where we're moving to; Denmark, where the government is offering homeowners 20-year loans at a fixed interest rate of ZERO.
In today's edition:
Spleet expansion
Egyptian edtech startup raises funding
The SEC Vs Chaka
SPLEET WILL EXPAND TO GHANA & RWANDA
If you've ever lived in Lagos, there's no rite of passage as difficult as renting a house. It's a system controlled by real estate agents looking to make a quick buck and cynical landlords who are wary of bad tenants. There have been attempts to solve the problem of home renting by taking it online, but if you're trying to find a house online, you're likely not going to avoid any of the troubles. .
That is unless you use one of the newer proptech startups in Lagos; Fibre, Spleet, or Muster. These startups cater to the young and upwardly mobile Lagosians who want to avoid the stress of real estate agents and also want the convenience of paying rent monthly.
Although the pricing of these startups means that they're playing in a niche market, they often talk about their long waiting list as evidence that the market is not as small as it might look. Now, one of these startups, Spleet, is expanding to Ghana and then Rwanda later this year. It would seem that the thinking is to test out their business model in other African cities that face the same housing problems as Lagos.
Funding an expansion
Although Spleet began by bootstrapping, it raised a $265,000 pre-seed round in 2019 and the startup has reportedly been profitable for two quarters. Per its expansion dreams, Spleet will now be looking to raise a seed round.
PARTNER CONTENT
If you showed interest in the Flutterwave Developer Challenge, we've sent you an email with all the instructions for the challenge. If you didn't get it, kindly send us a message here and we will send you the email. All the best ✌️"
EGYPT'S AKDHAR RECEIVES FUNDING
In 2020, the world saw lockdowns for extended periods because of the COVID-19 pandemic. One of the sectors that grew in that time was edtech as schools tried to continue learning with apps.
Growth accelerated for a lot of edtech startups in that time and the question was; would growth continue after the lockdowns ended? That question has seemed premature, given that a second wave of the pandemic has forced the UK to order another lockdown and some other countries now consider the same course of action.
It's against this backdrop that the Egyptian edtech startup, Akdhar, has raised a "six-figure" seed funding from EdVentures. The new funding will be used to increase the gamification model and enhance the technologies used at the startup.
Akdhar was founded in 2017 as a Youtube channel before it went on to create an app that summarises books in video and audio format for people who don't have time to read. If only I had this app while I was in college.
Read more: Egyptian startup raises six-figure funding.
QUIZ
How many stock exchanges are in Africa?
*The answer to this question is at the end of the newsletter.
THE SEC VS CHAKA
Last year, American companies were having quite a run on NASDAQ. Here's how a few of them ended the year:
Tesla +743%
Zoom +396%
Peloton +434%
It was only a matter of time before startups began to offer Nigerians opportunities to buy selected stocks abroad. One such startup is Chaka and for a while, the startup continued business with no worries.
All that changed on December 17, 2020 when Nigeria's Securities and Exchange Commission (SEC) stopped Chaka Technologies Limited and its promoters from advertising or offering for sale, shares, stock, or other securities of companies or other entities.
The SEC said that Chaka was operating outside of its regulatory authority and without the needed registration. The SEC's action raises a lot of questions and this week, Alex set out to find the answers to those questions.
Watch out for his article later this week on yet another regulatory showdown to begin the year.
WHAT ELSE ARE WE READING?
See you tomorrow!
QUIZ ANSWER
29. There are 29 stock exchanges representing 38 nations' capital market.
Written by - Olumuyiwa
Edited by - Daniel Adeyemi and Edwin Madu