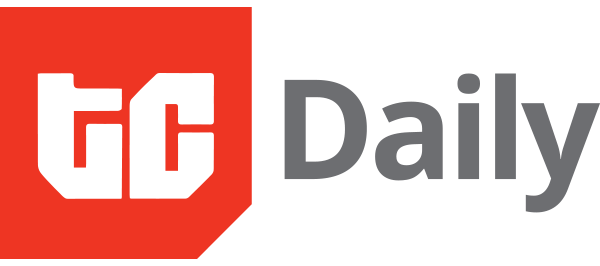 IN PARTNERSHIP WITH
Good morning ☀️ ️
Today's newsletter is inspired by
Zikoko Memes
. I've decided to use only memes and gifs from Zikoko Memes today.
In today's edition:
Apple vs Facebook
Covid-19 Vaccine in Africa
M-PESA USSD fraud
Airtel's Numbers
Apple vs Facebook: We're looking out for you
The rivalry was restated when Apple and Facebook reported their earnings for the last quarter of 2020.
The numbers:
Apple made over $100B in revenue, while Facebook beat expectations with $28B in revenue. If these numbers tell us about the past, Mark Zuckerberg's comments give us a hint of what Facebook's future numbers could look like. "Apple has every incentive to use their dominant platform position to interfere with how our apps and other apps work, which they regularly do to preference their own...this impacts the growth of millions of businesses around the world, including with the upcoming iOS 14 changes."
What's this change about?
Turning ad trackers off by default. Leaving it up to users to turn them on, if they choose to. Previously, the ad trackers were enabled by default and could be disabled by users.
Tweet by Tim Cook, Apple's CEO.
Facebook's pushback is that only a few users will remember or see the need to turn the feature on. And it needs the ad trackers to properly serve ads to its users.
What it means
: Both companies claim they're looking out for their users. Apple has said it is making the move to protect user privacy, and Facebook has argued that the opt-in requirement will hurt small businesses that rely on targeted advertising for sales.
Final words
: 10 years ago at a conference in which Zuckerberg was in attendance, Steve Jobs commenting on Facebook's privacy's issues
said
, "I believe people are smart and some people want to share more data than other people do. Ask them. Ask them every time. Make them tell you to stop asking them if they get tired of your asking them. Let them know precisely what you're going to do with their data."
Protecting the digitally vulnerable
2 weeks ago, Jacob Mugendi was woken up at night by a young man who needed help to get his SIM card properly registered. This was because an agent from Safaricom had noted an anomaly in the registration of the SIM card. He told the man to ignore the agent, that he was a scammer. But it was too late. Mugendi says, "When I checked the phone, I realized that the young man had been tricked to send Kshs 187 ($1.70) to a certain phone number. He didn't have money on M-PESA, so what they did was get him to enrol for FULIZA, which is an M-PESA loan facility, then went ahead to make him get a loan and send them the money."
Next:
He talked to Safaricom on Twitter and they replied saying, "Safaricom will only call you from 0722000000, and that the money cannot be reversed because the recipient had already utilized the money."
Question:
Are Safaricom and other telcos doing enough to protect the digitally vulnerable?
Read more:
M-PESA fraud using USSD on the rise
How long will it take to get Vaccines?
So far only Morocco, Guinea, Seychelles, and Mauritius had begun administering COVID-19 vaccines to their citizens while South Africa and Egypt had already received a combined 6.5 million doses.
And Nigeria?
The Federal Ministry of Health is yet to submit a budget proposal to the National Assembly for the procurement of COVID-19 vaccines — over one month after the legislative arm of government asked the ministry to do so. The Minister of Health, Dr Osagie Ehanire, told the Senate on December 22, 2020, that the Federal Government would need about N400bn to vaccinate 70% of Nigeria's population. The Senate leadership subsequently asked Ehanire to bring a budget which they promised to give quick consideration.
Why the delay?
Minister of State for Health, Dr Olorunnimbe Mamora, said calculations were still being done. The funds are available, but it's taking the government some time to decide which vaccines to go for. Beyond the cost of vaccines, it's also considering the cost of operations.
Question
: In January, the number of patients undergoing COVID-19 home treatment in Lagos increased by 108%. When will the calculations be concluded?
PARTNER CONTENT
MTN has announced a donation of US$25M to support the African Union's COVID-19 vaccination programme. The donation will help secure 7M doses of the COVID-19 vaccine for health workers across the continent, which will contribute to the vaccination initiative of the Africa CDC. See details
here
.
Event: Digital Identity Matters #2
This Friday at 11 am, Bayo Adesanya will be speaking on the next episode of Digital Identity Matters tagged "Why insurance is important for the growth of Nigeria's digital economy." As Chief Digital Officer at AXA Mansard, Bayo Adesanya has an in-depth understanding of the insurance industry and in this session. He will share insights on the impact of the insurance sector on Nigeria's digital economy and the importance of making insurance more accessible to the informal sector.
Register now to attend
.
Digital Identity Matters is put together by TechCabal in partnership with VerifyMe.
Airtel Africa's report for 2020
Last week Airtel Africa released its 9-month financial report for the period ended 31 December 2020. Here's how it performed.
Regions
: Almost half of its reported revenue was from its biggest market, Nigeria, while the East Africa and Francophone regions also showed strong performance.
The numbers
: Its impressive revenue drove operating profit to $800 million, a 21% increase from 2019. Nonetheless, profit after tax declined by 21% to $261 million. Airtel Africa explained that the reduction was "largely due to one-off items incurred in the same period in the prior year." Voice revenue only grew by 5%, compared to data revenue which grew by 24.4% and mobile money revenue which grew by 27.8%.
Read more
:
Airtel Africa's data revenue is up 24.4% as report shows profit before tax of $482 million.
Written by - Daniel Adeyemi