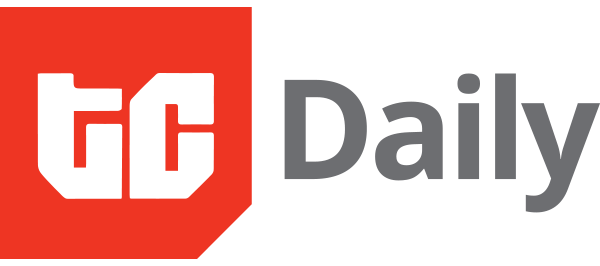 IN PARTNERSHIP WITH
Good morning ☀️ ️
Award season is still some months away, but is this the best thread you've seen this year: Francis Ngannou is fighting for the UFC heavyweight belt this weekend.
His life story >>> Any movie that exists"
In today's edition:
HabariPay is GT's well kept secret
Kuda bank's next steps
YC's demo day
TC Event
HabariPay is GTB's well kept secret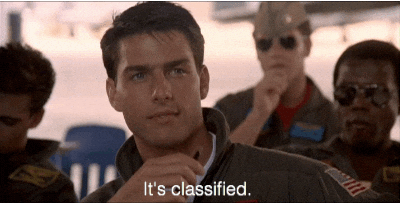 Guarantee Trust Bank (GTB) is one of Nigeria's biggest banks and in the past year, it has made no secret of its ambitions to compete with fintechs in the payments space. This ambition is one of the reasons it restructured into a holding company. CBN's regulations mean that banks can only provide core banking services. But banks can work around that with a holding company structure. With this structure, banking will become only one of several businesses. For GTB, the other businesses it has its eyes on are on asset management, pension fund administration, and payments. A few weeks ago, a GTB ad showed that it is making some moves with its plans to launch HabariPay, a payment business to rival Flutterwave and Paystack. HabariPay is another iteration of Habari, which was founded in 2018 as a music and e-commerce offering. It was an unusual product in that it didn't provide the traditional banking services and it was the first sign that GTB was up for experimenting. A GT executive was quoted at the time saying, "there will always be payment behind every innovation we bring to customers." It's unclear how successful Habari was but we know that HabariPay is the next step in that experiment. In an ad that made the rounds last week, GTB says it plans to create the next fintech unicorn. But a few fintech observers are skeptical about the ability of a legacy bank to create a successful fintech product. Samson Dauda, who worked in retail banking operations for eleven years explains the thinking of GTB's critics: "traditional banks are a dour, methodical business." The counterpoint to this of course is that fintech startups are often known for their flexibility and their laser focus on the customer. Still, it's early days yet and while there's not a lot of information about Habari Pay in the public space, it's totally worth keeping an eye on. You can share scoops on HabariPay with me via my email: muyiwa@bigcabal.com
Read more:
Can GTBank replicate WorldPay in Africa with HabariPay?
PARTNER CONTENT
Kuda's next steps
Last week, Alex was one of the first reporters with the scoop when Kuda Bank, one of Nigeria's digital challenger banks
raised $25 million
in a Series A funding round. That funding round came months after the bank raised $10 million in November 2020. One interesting thing that happened in the space of both funding rounds is that Kuda almost doubled its number of users. In November, the company did some talking about how it wants to reach every African in every part of the world. With its zero fee banking and Africa's unimpressive smartphone penetration, it seemed like a bit of a stretch. It means that I have often wondered, as I am sure most people have as well, what Kuda's gameplay is. There are many examples to follow. Revolut, Chime and N26 provide some useful global examples. But according to Ryan Laubscher, Kuda's COO, the model for Africa may lie in Latin America than Europe. Kuda's short-term agenda is for customers to trust the app as their main spending app. As people trust the system to function properly, more will let their deposits stay in the account for longer periods. The customer grows from using Kuda as a spending account to trusting it as a spending and salary account and perhaps an investment account later. Tomorrow, Alex will dig into some of these questions and provide some useful analysis on what the next steps for Kuda are. Keep your eyes out for that one!
For Africa, fintech startups dominate YC demo day
Yesterday, Y Combinator's demo day was the talk of tech town. The 32nd edition of Demo Day was the third one to be held over Zoom thanks to a global pandemic. The one-day event featured founders from 45 countries and startups in every sector — from healthcare and fintech to consumer and B2B software. Each company presented for one minute to. Despite a total of 319 companies presenting, only 10 of those were African companies. Dayra, Djamo, Kidato, Flux, NowPay, Mono, Prospa, Flextock, Sendbox and Vendease are the African startups that pitched at yesterday's event. Of those startups, six are in the fintech sector. It's hardly surprising seeing as fintech was the sector that attracted the most tech investment in Africa in 2020. Read more:
Most African YC-backed startups in today's batch are focused on fintech
TC Event: Join Spotify's Head of Music for Sub-Saharan Africa
Join Spotify's Head of Music for Sub-Saharan Africa, Phiona Okumu on TC Live this Friday. Africa's music industry is young, vibrant and a global force. It's also doing great in revenue numbers. In 2020, South Africa's music industry alone was estimated to hit $178m in revenue, and Nigeria was projected to be the world's fastest-growing entertainment industry between 2017 and 2021. Earlier this year, Spotify launched in 38 African markets. This is another indicator that the continent's music market is garnering more international attention. But what's the implication of this move? How does it affect music creators and consumers in the long-term? What can music professionals and business executives outside the industry learn? Phiona knows and understands the music business, and if you're keen on Africa's music business, you should be in this room.
Register here to attend
What else we're reading
Written by - Olumuyiwa
Edited by - Koromone Koroye & Edwin Madu