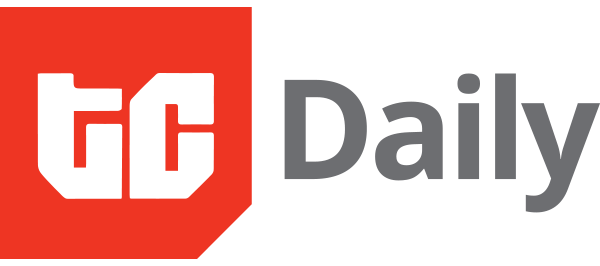 IN PARTNERSHIP WITH
Good morning ☀️ ️
"The only thing that can make it better is if it's more than once a day 😂 " - One of the answers to a question we're asking all week: how would you rate the TC Daily?
In today's edition:
Turning down millions for a greener and cleaner Africa
Bitcoin is on the up and up
Tiger Global's wild 2021
Numida closes $2.3M seed round
The CEO who turned down millions for a greener and cleaner Africa
"It is hard to turn down R360 million [$25 million] when you don't even know how you will pay your employees at the end of the month but by the grace of God we managed,"
That's Mandla Lamba, CEO of Agilitee, a company based in South Africa. The company manufactures electric vehicles that use green energy off the grid, instead of Eskom power which needs coal.
FYI: Coal is an environmental pollutant.
When Lamba started Agilitee, the biggest challenge was capital. Many wanted to invest in his company but he claims very few had the right agenda.
How much did they turn down? Lamba and his team declined a total of $73 million.
How did they raise money? They managed to raise capital off Facebook from regular people who bought shares when the company was in its early stages.
Read more: The CEO who turned down millions for a greener and cleaner Africa
PARTNER CONTENT
We're looking for an experienced editor to help build Africa's largest digital business media network. Does this sound like you? Join Paystack as a Managing Editor. Apply here
Luno's popularity is growing across Africa as BTC hits $62k
Today, Bitcoin hit an All Time High (ATH) of $62k in the same week that Binance's coin, BNB also hit an ATH of $600.
I could have missed both milestones but for the small crowd of crypto enthusiasts I now follow on Twitter. Many of them are young working professionals who have been riding the crypto wave for two years.
It shows that cryptocurrency trading has become extremely popular in Nigeria despite regulations that have frozen out cryptocurrency exchanges. There are other countries in Africa with similar stringent rules but Africans have remained resilient.
That resilience was on display when the UK-based crypto company, Luno said that of its 7 million customers globally, 4.7 million are in Africa. There's no doubt that the crypto rush has been driven by the opportunity it provides for people to make money and if it continues, you can expect to see adoption continue to grow.
Read more here: Over 67% of Luno's Record 7 million Users are From Africa
Tiger Global is having a wild 2021
"The streak they are on is basically crazy."
Here's a stat to blow your mind: Through Q1 2021, Tiger Global has already closed 60 tech deals (~4+ a week). It's an investment frenzy we haven't seen in a while. But that's because their latest fund is a size you don't see too often; $6.7 billion.
In that time, it has also invested in African businesses, with a recent participation in Flutterwave's $170 million Series C round. Tiger Global is no stranger to the African market, having invested in Iroko TV and South African ecommerce company, Takealot in 2013 and 2014.
Yet, since then, the firm went relatively quiet in the African space but there's every indication now that they're looking at some really interesting businesses. Although nothing is official yet, there is some talk that they are participating in a funding round for a fintech startup in Nigeria.
It will be interesting to see how that plays out but for now, there are a lot of questions about their investment thesis and how they're thinking about their African investments.
Alex is chasing that story and you can be sure we'll have some or all of the answers within the week.
Fintech startup, Numida Closes $2.3M Seed Round to Scale across Africa
The Ugandan fintech startup, Numida has raised $2.3 million in seed funding. The seed round was led by Pan-African payments company, MFS Africa with participation from DRK Foundation, Equilibria Capital, Segal Family Foundation and other angel investors.
Numida CEO, Mina Shadid said, "we were concerned about scaling across the continent and who would be the best partner for this. We thought MFS has a lot of expertise and footprint on the continent that will allow us to scale moving forward."
Numida is targeting up to 22 million African small businesses that are in need of loans. Through the Numida mobile lending app, small businesses can apply to access working capital loans of up to $3,500 in less than two hours, according to the company.
Read more: Ugandan Fintech Startup, Numida Closes $2.3M Seed Round to Scale across Africa
PARTNER CONTENT
Forget what they said, you can compete with the big guns.
Lendsqr gives you the power that only top fintech lenders have at a fraction of the cost. What's more: we'll get you there faster.
Request a demo here.
EVENT
This Friday, April 16, by 11 am, we'll be speaking with the CEO of Sokowatch Kenya, Angela Nzioki. Sokowatch is a B2B e-commerce platform that enables more than 16,000 micro retailers to have access to essential goods.
Africa's e-commerce industry is booming, to say the least. The total value of e-commerce on the continent reached $16.7 billion in 2017 and is expected to reach $29 billion by 2022. How much of this growth will come from the informal sector, which is said to be the backbone of Africa's economy?
Join Angela this Friday as she discusses this with Alex, Senior Writer at TechCabal. This conversation will provide much-needed insight into what the future holds for e-commerce in Africa.
Register here to attend.
Note: By clicking on the registration link for this event, you've indicated interest in the event and will get an invite to attend. To opt out, please ignore the invite.
Written by - Olumuyiwa
Edited by - Edwin Madu