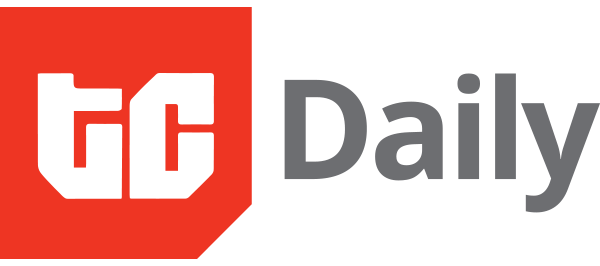 IN PARTNERSHIP WITH
In today's edition:
CBN had time for First Bank yesterday
Quick Fire 🔥
Twitter in Tanzania
Guess who's coming to dinner… Michael Seibel
TC Insights – Funding Tracker
CBN Fires First Bank's Directors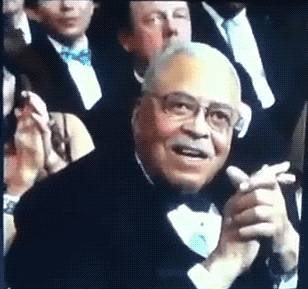 Last night the Central Bank of Nigeria announced the immediate removal of all the directors of First Bank Nigeria Limited as well as FBN Holdings.
Wait, what? You read that right. Godwin Emefiele, governor of the apex bank, made the announcement on live television. In his speech, he mentioned insider abuse, insider credit and breakdown of corporate governance.
Okay, but how did we get here? Earlier yesterday, Olumuyiwa reported an exclusive story detailing how the central bank had ordered First Bank to call in Oba Otudeko's loan for his company Honeywell Flour Mills within 48 hours.
And Oba Otudeko is…? Ah, this is where it gets interesting. He is the chairman of FBN Holdings – the holding company that owns First Bank. One report says the loan is in the region of ₦75 billion.
Is that even legal? Short answer is yes; insider borrowing is technically legal but under certain conditions. The CBN is alleging that those conditions have not been met. Olumuyiwa does a great job of breaking down that situation here.
That covers 'insider abuse and credit', what about 'breakdown of corporate governance'?
Well, on Wednesday, First Bank's board announced the retirement of the MD/CEO Dr. Sola Adedutan and appointed Gbenga Shobo in his place.
The CBN did not like that. In the governor's address, Adedutan was reinstated as MD/CEO as a separate memo had earlier warned the board that his tenure wasn't done and so his removal was improper.
Wow.
I know. In the meantime, a new board of directors has been appointed. As always, we will keep you updated on what unfolds so keep an eye out.
PARTNER CONTENT
Quick fire 🔥 with Sekayi Fundafunda-Lungu, Innovation Lead at BongoHive
Explain your job to a five-year-old.
I help big companies create things people will love.
What is your most-used emoji and why?
🌻 The sunflower emoji lately – This is probably because it represents to me what is new. I see it as centering and wholesome, so I tend to sign off with this emoji in messages.
What's the first career you dreamed of having as a kid?
Surgeon. I watched a lot of ER as a child and was enthralled.
If you weren't working in your current role, what other role in tech would you probably be in and why?
I would be working to develop policy for the technology sector. I believe that it is a fundamental element to ensure sustained industry-wide innovation.
What are you reading currently?
No single title comes to mind. But I am inspired by the work of Naomi Wolf, Noah Yuval Harari, and Eric Ries.
Knowing what you know now, what advice would you give your 18-year-old self?
Stay curious. This will serve you in ways you currently couldn't possibly imagine. The world expands exponentially with curiosity, and as the world expands, so do the possibilities.
A genie gives you one wish for the African tech ecosystem, what would yours be?
Innovation-enabling regulation.
*BongoHive is Zambia's first innovation and technology hub.
PARTNER CONTENT
In 2019, Conflux Network, a blockchain technology company set base in Africa and has grown a community of over 5000 people across Africa.
Conflux Network is hiring Product Ambassadors, Developers and Community Managers in Kenya, Ghana & South Africa.
Twitter is still blocked in Tanzania
OPPORTUNITY
A product design career at Netflix?
If you are interested in becoming a product designer, the Kimoyo Fellowship might just be your entry into the industry. You'll be paired with 3 mentors from world-class tech companies and receive monthly stipends for your upkeep. Three months of structured learning for a great career. It is a rare opportunity and applications close today so apply now.
Y Combinator CEO Michael Seibel will be visiting Nigeria and Egypt
"Somewhere on the internet, there is a picture of Michael Seibel sipping a spoon of what looks like pepper soup at a bar in Lagos.
He's hedging against spills with a cupped left hand and maintaining conversation with Shola Akinlade, the Paystack CEO, who is seated to his right. A few bottles of a popular Nigerian beer are on the table in front of them. Other pictures suggest music from a live band was in the air.
That was September 2016. Paystack was a year old and Flutterwave had launched a few weeks earlier."
Alex had an interesting conversation with Michael Seibel, CEO of Y Combinator about Africa's tech boom and his plans to visit again.
TC Insights: Funding Tracker
This week, legal tech made a surprising appearance in our deal tracker. Two South African legal tech startups, Legal Lens and BriefCo secured undisclosed amounts from Imvelo Ventures.
Here are the deals for the week:
That's it! See you next week.
That's all for the week so far. For more updates, stay tuned by following us on Twitter or LinkedIn.
job opportunities
Check out other opportunities on our Job Opportunities page