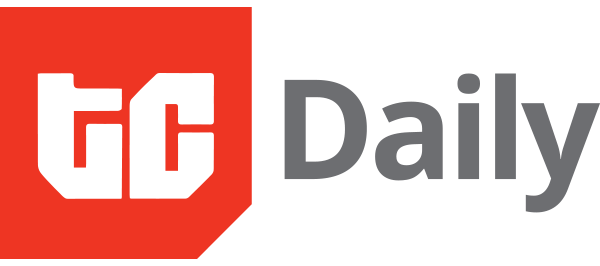 IN PARTNERSHIP WITH
Good morning ☀️ ️
For the first quarter of 2021, Amazon posted revenues of $108.5 billion. That's a revenue increase of 44% from the same period last year.
In today's edition:
Africa's last untapped telecoms market
Nigeria's selling its power generating plants
BitPesa's parent firm raises $50m
TC Insights
Africa's last untapped telecoms market
In November 2020, the Ethiopian Communications Authority (ECA) officially opened the gates to bids from telecoms companies looking to snag two licences Ethiopia is offering. Ethiopia's telecoms sector is a monopoly with the state-run Ethiotel facing no competition.
But last year, it made the first step to change that with plans to sell two telecoms licences. There's clearly a big opportunity in Ethiopia as it is largely regarded as one of the largest untapped telecom markets on the continent.
Telecoms companies were expected to fall over themselves to bid for the two licences and at one stage, there were even reports that Safaricom had gotten one of the licences but that was denied by ECA.
In the end, despite interest from Orange, Liquid telecom, Snail, Saudi Telecom among others, only two bids were received by the ECA. The official bidders are the Global Partnership for Ethiopia (a consortium of telecom operators made up of Vodafone, Vodacom, Safaricom & Sumitomo Corporation) and the South African telecom operator MTN.
The rest of the companies that expressed early interest didn't submit bids because they have their eye buying some stake in Ethio Telecom which is up for partial privatization. They will have the chance to buy 40% of the state corporation's stake in the company.
What's next? The ECA will announce the winner of the bids in two weeks but with only two submitted bids, there's not a lot of room for surprises.
PARTNER CONTENT
Nigeria is selling its power generating plants
Nigeria will move forward with its plans to sell the five power generation companies constructed under the National Integrated Power Project (NIPP). It is a move that was disclosed by Nigeria's Bureau of Public Enterprises (BPE) in 2020.
Why? It's part of the reforms of the Nigerian electricity supply industry and some of those reforms have privatisation at their core. The thinking is that the electricity industry is unlikely to improve as long as the government is the owner and operator of the system.
Looking to buy? Geregu 2 Power Plant will be sold for N140.7 billion, Omotosho Power Plant N151.4 billion and Calabar Power Plant N143.4 billion.
TL:DR: In 2017, Nigeria was ranked the second-worst country for electricity supply globally despite the government's spending on electricity for decades. Many people see the long-term solution as privatization and cost-reflective pricing for electricity but it's thought to be a long road.
While there are no quick fixes in the short term, it is worth asking if the cleantech companies that have proved popular with investors over the last two years consider their services as some of the quicker solutions to Nigeria's power problems.
BitPesa's parent firm raises $50m
AZA Finance, the financial group that runs Nairobi-based BitPesa, has acquired South Africa's cross-border payments firm Exchange4Free in an expansion move.
The acquisition follows a combined Series B debt and equity funding round in which AZA Finance raised $35 million for expansion of operations in the Middle East and North Africa over the past 18 months, including a $15 million debt facility with the Development Bank of Southern Africa (DBSA) to build its activities in the region.
"This acquisition moves us further towards our goal of opening up intra-African and frontier market FX flows," said Elizabeth Rossiello, CEO and founder of AZA Finance.
Read more here.
Harnessing blockchain
Two major events could happen by 2030.
One, Nigeria could become the first African country to reach $1trn in GDP. Impressive? Well, two, the blockchain industry is projected to add that number and an additional 76%, a total of $1.76trn, to the global economy.
In Nigeria, the blockchain industry could add $29bn to the economy within the next decade.
Blockchain helps organizations save on the costs of supply chain leaks or errors by helping them conduct source verification; the ability to verify and monitor the sources of their goods from end to end.
Globally, $962bn of the blockchain industry's contribution could come from source verification. In Nigeria too, source verification could be the biggest blockchain contributor to the economy in the near future.
Blockchain's second-biggest use case is in payments and financial instruments ($433bn). Blockchain is improving the payments infrastructure through digital currencies, and it also facilitates cross-border payments. Across many African nations including Nigeria, Kenya and Ghana, crypto startups are making it easier for traders to pay their vendors across borders.
But the growth of blockchain is hindered by a number of factors. One that is major is the lack of trust in the internet and digital services. Technology is evolving so much and so fast, and it elicits two kinds of reactions - excitement and scepticism.
This scepticism stems from a limited understanding of blockchain and its capabilities.
There's also the tendency for people, especially policymakers, to associate blockchain with criminal activity due to the anonymity it grants users. The concerns are not unfounded. In 2019, $21.4 billion worth of transfers were reportedly linked to criminal activity.
Although blockchain unlocks many opportunities, it unlocks certain risks too. Now, this is where the regulator comes in.
While it has the crucial job of harnessing the potential of blockchain to benefit the economy, it's also responsible for protecting that same economy from bad actors. It's not an easy job because its ability to closely supervise new markets built on blockchain is limited.
However, finding a balance to formulate the right policies that do not stifle the growth of the blockchain industry is key. This is essential as no matter how revolutionary a thing is, it can only do so much in the absence of enabling regulation.
Get TechCabal's reports here and send your custom research requests to tcinsights@bigcabal.com.
That's all for the week so far. For more updates, stay tuned by following us on Twitter or LinkedIn.
job opportunities
Check out other opportunities on our Job Opportunities page
Written by - Olumuyiwa
Edited by - Edwin Madu