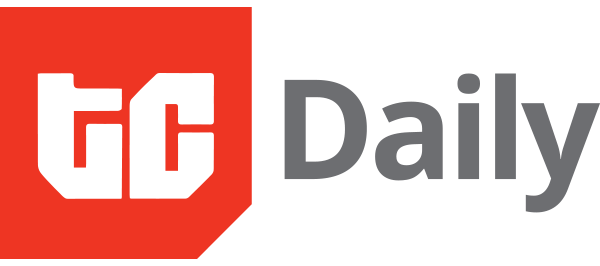 IN PARTNERSHIP WITH
Good morning ☀️ ️
You'll soon be able to shop on TikTok.
Thanks to a partnership with Shopify, TikTok users can now shop on profiles using TikTok for Business.
It's very similar to what Instagram is doing with Instagram for Business. Hopefully, I can buy dance classes and improve my legwork for any new challenge 🕺🏿
In today's edition:
Quick Fire 🔥
The importance of SafeTea
What will be happening at the #FutureOfCommerce?
How Aboki Africa runs its online forex service
TC Insights: Funding Tracker
QUICK FIRE 🔥 WITH MOULAYE TABOURÉ
Moulaye Tabouré is the CEO and Co-founder of Afrikrea, a digital marketplace promoting inclusion and accessibility to African fashion, crafts, arts, and culture.
Moulaye grew up in Mali and has worked all over the world for companies like PwC or Alstom. He's currently dedicating his experience in African culture to Afrikrea, a platform that now processes 10M$ + of transactions in 150+ countries.
Moulaye, explain your job to a six-year-old?
I help people, especially women that create African culture products, to sell them around the world, saving them time and money.
What has been the most important business decision of your career?
My most important business decision was to change our entire business model in the middle of the pandemic. This required us to cut our main revenue source (commissions) in half and bet that our clients needed our services enough to commit to paying monthly!
Knowing what you know now, what advice would you give your 18-year-old self?
To not waste so much time trying to improve what I wasn't good at but rather focus on getting even better at what I enjoyed and showed great results at.
What are you currently reading or watching?
I am currently reading the PayPal story that shows the insides of this incredible odyssey full of amazing personalities. As we are currently fundraising, I am also watching episode after episode of Shark Tank to get in the mood!
If you did not have to sleep, how would you spend the extra hours?
Hmmm, great question! I imagine doing more of what I love: talking to our customers (we are lucky they are global, so it is always daytime somewhere) and analysing our numbers to figure out more insights to support our growth.
How has your company adjusted to the pandemic?
We were lucky that our seller community renewed and reinforced their trust in us after we changed our business model. Our sales grew to more than twice the volume before the pandemic and our revenue grew 5 times as we supported our sellers everywhere – not only on our marketplace. And that is only the beginning!
PARTNER CONTENT
Increase your online sales with a Paystack Storefront – a free, beautiful seller page that helps you bring creative ideas to life.
THE IMPORTANCE OF SAFETEA
PARTNER CONTENT
Join the Future Africa Collective – an exclusive community of investors who invest in startups building the future of Africa. With a $1,000 annual or a $300 quarterly subscription fee, you get access to invest a minimum of $2,500 in up to 20 fast-growing African startups each year. Learn More
WHAT WILL BE HAPPENING AT THE FUTURE OF COMMERCE?
OPPORTUNITIES
Seedstars is calling for applications from creative minds, democracy experts, programmers, and graphic/web designers for the Digital Democracy Challenge.
The Challenge is a global hackathon that aims to develop innovative solutions which strengthen and enhance digital democracy for citizens living under strict cyber restrictions and control. The top three solutions will be awarded with $10K USD for first place, $8K USD for second, and $6K USD for third.
Learn more about the challenge here.
HOW ABOKI AFRICA RUNS ITS ONLINE FOREX SERVICE
In 2019, Idorenyin Obong had a problem.
"I wanted to pay my rent with the money but I had saved up in US dollars," he says. "I remember spending most of my day trying to convert USD to Naira." To solve this problem, Idorenyin employed the services of one of the numerous money changers in Lagos.
Today,it would be hard for Idorenyin to find a money changer due to the ban on sale of foreign currencies to money changers by the Central Bank of Nigeria (CBN)
Idorenyin knows many other Nigerians will face the difficulty of finding reliable money changers. It's why he partnered with Joseph Aghedo to found Aboki Africa.
Aboki Africa offers digital foreign bank accounts and foreign exchange services to Nigerians via its web-based platform. The platform was launched in 2020 as an online money exchange service. Users can transfer foreign currencies from domiciliary accounts to their Aboki accounts in exchange for naira and vice versa.
What's catchy about this solution is the price tag? Aboki Africa charges a 1% fee on every transaction with a cap at ₦3,000 (around $6).
Read more in Michael Ajifowoke's Aboki Africa charges 1% fee on its online forex service
WE WANT TO HEAR FROM YOU
Timi: Personally, I'm not a big risk taker so it would all depend on a lot of things including work culture, growth opportunities, other benefits, & quite importantly, how low is low?👀
Would you do it?
TC INSIGHTS: FUNDING TRACKER
This week, Nigerian fintech OPay raised $400m. It is the single-largest investment round closed by an African-based startup and marks the SoftBank Vision Fund's first investment in an African startup.
Other participants in the round were Sequoia Capital China, DragonBall Capital, Redpoint China, Source Code Capital, SoftBank Ventures Asia, and 3W Capital.
The other deals for the week are:
That's all we've got this week!
Follow TC Insights on Twitter, Instagram and LinkedIn for more updates on funding deals.
JOB OPPORTUNITIES
Every week, TechCabal shares job opportunities in the African ecosystem.
There are more opportunities here. If you'd like to share a job opening or an opportunity, please fill this form.