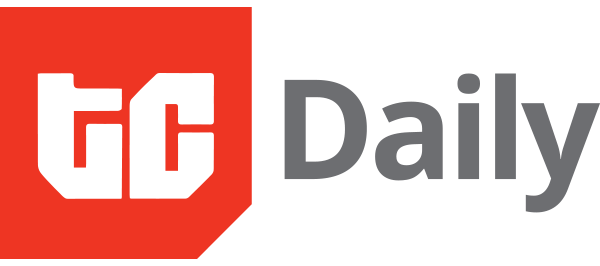 IN PARTNERSHIP WITH
Good morning ☀️
What does buy-now-pay-later look like in South Africa?
The country is presently saturated with several providers like TymeBank's MoreTyme, Float, and HappyPay, which allow South Africa's underserved consumers pay for products in installments.
The market has also seen an annual growth rate of 64% from 2019 to 2022, and transactions are growing at a 26% rate.
So, is BNPL the next big thing in South Africa? Or is it another fad, like NFT? In this article, my bestie Ephraim Modise dives into the future of BNPL in South Africa from the eyes of consumers, VCs, and operators.
CRYPTO MARKET
Bitcoin

$22,287

+ 1.76%

Ether

$1,682

+ 3.02%

BNB

$333

+ 1.65%

Solana

$23.92

+ 3.61%

Name of the coin

Price of the coin

24-hour percentage change

Source:

CoinMarketCap
* Data as of 05:00 AM WAT, February 8, 2023.
HYTCH HITS THE BRAKES
Nigeria's rough logistics road has claimed yet another startup, this time ten-month-old ride-sharing platform, Hytch.
Last week, the startup announced that it was shutting down all its operations in Nigeria.
According to CEO and co-founder Laolu Onifade, the business faced rough macroeconomic conditions, which it could not overcome. "We couldn't raise and couldn't sustain the business with just the money we were making," Onifade told TechCabal.
In April 2022, the startup launched in Lagos, Nigeria to re-introduce digital vehicle-pooling to the country. It wanted to help people save money on ride-hailing by sharing rides with people on similar routes. Within its first month, Hytch reportedly gathered some traction with over 600 users and at least 25 rides per day.
Four months after its launch, in August 2022, the startup abruptly pivoted from carpooling into B2B logistics. At the time, the company refused to comment on the pivot, but this week, CEO Onifade confirmed the reason to TechCabal as lack of funding.
"Investors couldn't see how it would work," confirmed an anonymous source close to the story.
The ride-hailing space is capital intensive, with most companies, including Uber and Bolt, still running on investor funding. For instance, industry leader, Uber, raised a total of $25.2 billion over 33 rounds before IPOing in 2019; Bolt has raised a total of $972.1 million over 11 rounds.
With these ride-hailing behemoths still struggling to break even in the space, it comes as little surprise that investors are unwilling to fund a space with elusive profits.
SEND BY FLUTTERWAVE
Receive money from family and friends living abroad in minutes this holiday season with $end.
Visit send.flutterwave.com and do it now!
This is partner content.
PARTECH AFRICA II REACHES FIRST CLOSE AT $262 MILLION
Partech general partners Tidjane Deme and Cyril Collon
Partech is doubling its bets on Africa with the first closing of its second fund, Partech Africa II, at €245 million (roughly $262 million)—exceeding its targets. The fund received investment from big players, including anchor investor KfW, the German Development Bank, the European Investment Bank (EIB), the International Finance Corporation, members of the World Bank Group, FMO, the Dutch entrepreneurial development bank, Bpifrance Investissement, British International Investment (BII), and others.
This second round is double the size of its first Africa-focused fund of €125 million (about
$133 million) which closed in 2019. Today, the portfolio comprises 17 companies that have taken root in nine African nations and now extend their reach to 27 countries throughout the continent.
These companies are reportedly providing value to over a million merchants and 20 million end users across a wide range of sectors including fintech, healthtech, logistics, and edtech. The portfolio has garnered significant investment attention, receiving over 10% of investment in Africa in both 2021 and 2022.
With this second fund, Partech Africa is doubling down on its winning formula to scout out and back promising players in all sectors. The fund will offer seed to growth investments, ranging from $1 million to $15 million to entrepreneurs who blend tech savvy with top-notch operations to tackle the continent's big, challenging, but oh-so-rewarding opportunities across all industries.
THRIVEAGRIC REAPS $1 MILLION
In more positive startup news, Nigerian agritech ThriveAgric has bagged a $1 million dollar prize.
Yesterday, the startup was announced as the winner of the Agriculture Youth Technology (AYuTe) Africa Challenge which was set up to support young entrepreneurs working to scale food security on the continent by developing and deploying affordable tech solutions to support smallholder farmers.
ThriveAgric fits this bill as it has reportedly built a network of over 500,000 smallholder farmers, giving them access to insight, distribution and over $150 million in credit, thereby improving their livelihoods and enabling them to grow more than 5% of grains consumed in Nigeria.
Speaking on the prize, Uka Eje, CEO and co-founder at ThriveAgric said, "These endorsements are an encouraging validation of the hard work we have put in through the years and pointers that we are on the right path. Our desire to create more impact among African smallholder farmers and also expand to new territories is a major driving force for us, as we aim to develop the largest network of profitable farmers in Africa. We remain resolute with our goal of reaching one million farmers this year in Nigeria alone."
This is ThriveAgric's second cash prize in three months; in 2022, the startup won $100,00 as the overall winner of the Visa Everywhere Initiative programme.
If you're wondering how you too can win millions for yourself startup, then you might want to pay more attention to our Opportunities section where we list challenges like we listed the AYuTe challenge.
KENYA POWER TO ELECTRIFY ITS 2,000 VEHICLES
Image source: HapaKenya
Kenya's electricity distributor, Kenya Power, is turning over a new leaf and plans to electrify its fleet of 2,000 fossil fuel-powered vehicles in the next four years. The company will retrofit the vehicles with electric engines and has set aside KSh.40 million ($320,333) to purchase three electric vehicles and construct three charging stations within Nairobi.
At its first-ever E-mobility Conference, Kenya Power charged up investors by showing them that the grid network is strong enough to support the transition from fossil fuel to electric. The conference brought together over 300 participants from both the private and public sectors to create a roadmap for electrifying the country.
The grit of Kenya's grid
In the past five years, Kenya Power has invested over KSh.40 billion in grid expansion and refurbishment projects, totalling a circuit length of 300,000 km serving over 9.1 million customers, giving access to 75% of the country's population in all 47 counties. Kenya Power also has a current installed capacity of 3,321MW. During off-peak hours, approximately 90% of the electricity dispatched to the grid is generated through clean renewable sources such as hydro, geothermal, solar, and wind.
Plugging into the e-mobility scene
Kenya Power through its subsidiary, the Institute of Energy Studies and Research (IESR), the company is currently sparking up a project backed by the European Union to study the effect of charging stations on the national grid and to create plans for handling the growth in electricity demand due to e-mobility. The project aims to rev up the charging game by deploying 15 electrifying e-motorcycle charging and swapping stations at existing gasoline stops in Nairobi, potentially extending the charge to Kisumu.
Kenya Power is in the process of seeking expert help and has roped in a consultant to help design the E-mobility Network Infrastructure System (ENIS). The company is also reaching out to the public for their input by submitting a proposal for an e-mobility tariff to the Energy and Petroleum Regulatory Authority (EPRA).
This move is expected to spark a surge in electric mobility and attract companies to build Kenya's greener future in response to rising demand.
EVENT: AFRICANXT 2023
Heading into its 11th year, AFRICANXT returns to Landmark Centre this week, from February 6–10, 2023.
With nearly 4,000 registered attendees to date, AFRICANXT 2023 will gather founders, startups, and entrepreneurs, as well as policymakers and a broad range of industry stakeholders for five days of curated programming and immersive experiences designed to facilitate ideation and solution-focused dialogue. The conference theme for 2023 is Cooperate. Collaborate. Innovate. Unlocking Our Potential, Ensuring Africa's Prosperity.
AFRICANXT 2023 will host 200 sessions and experiences featuring keynote guests like VC executive, Biola Alabi; CEO of Herconomy, Ife Durosinmi-Etti; filmmaker Daniel Etim-Effiong; and influencer Samuel "Broda Shaggi" Animashaun Perry.
Register to attend here and get a 20% discount when you register with our code TCNXT2023.
OPPORTUNITIES
What else is happening in tech?