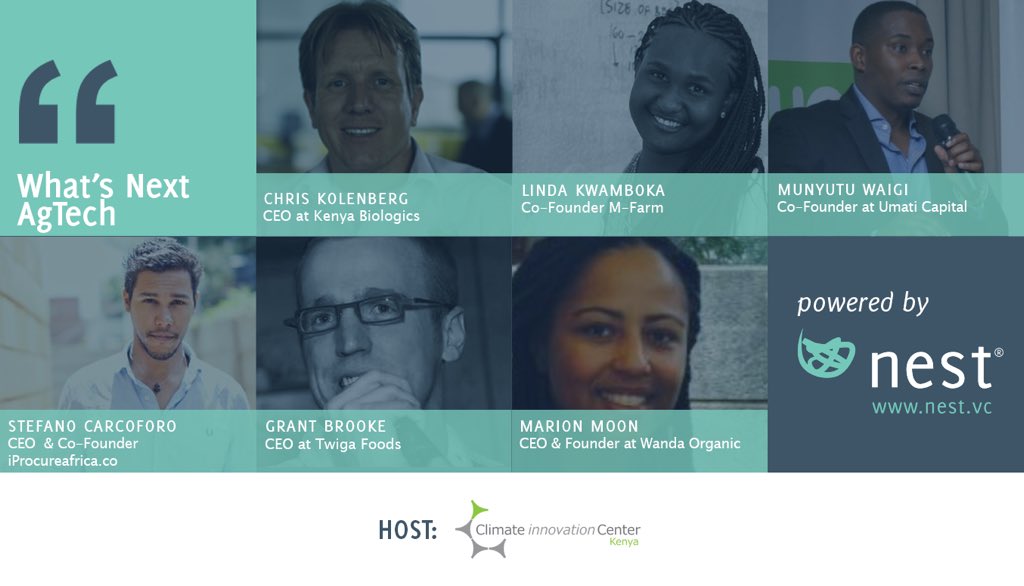 Nest Nairobi's "What's Next" series is a monthly entrepreneurship speaker series in Nairobi which brings together leading minds in particular thematic areas for a panel discussion on where they think their particular field is headed.
This month's discussion is on Agriculture and Technology, scheduled for Wednesday 27th January at Strathmore Business School. The event is in partnership with the Kenya Climate Innovation Centre, an incubation hub for startups addressing issues around climate change.
The speakers are:
Edward Mungai – CEO of the Kenya Climate Innovation Centre (Opening Keynote)
Zeynab Wandati – Business Reporter at NTV Kenya (Panel Moderator)
On the panel is:
You can RSVP to the event here.