Hey there! Today's TechCabal digest is brought to you by Tizeti; they are offering Lagos residents unlimited internet for N5,000, and you can sign up for that here. Here's everything interesting in African technology today. If you're reading this, you're probably not subscribed to TechCabal's daily digest. Click here to get this goodness in your mailbox every day at 7am (GMT +1)
---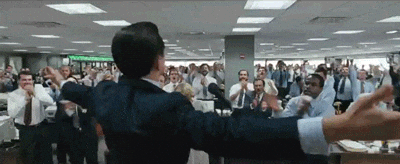 Major stuff happening…
1. Vodacom Tanzania has been given the go-ahead to list on the Dar es Salaam Stock Exchange. The goal is to sell 560 million shares at TZS850 each, and they hope to raise TZS476 billion ($212 million). This move is coming after the Tanzanian government enacted a law requiring phone companies to sell at least a 25% stake of their units in the country on the Dar es Salaam Stock Exchange to boost local ownership. Vodacom's initial public offering (IPO) will be open to only Tanzanians, and it's set to open on March 6.
+ Meanwhile, MTN's listing on the Nigerian Stock Exchange is still on "I'm coming." Although word is it might happen September 2018.
+ Not quite related: Snap is also set to IPO sometime this week. Shares will go for $17 each, valuing the company at around $24 billion. Wowzers. Word is this is the biggest tech IPO since Alibaba.
2. Ericsson has partnered with Tigo to set up a series of rural tower sites to provide underserved communities in rural Tanzania with mobile internet. The goal is to reach 13 million Tanzanians in rural communities, and they are in talks with the government to reduce taxes in these regions so mobile operators can affordably deploy mobile broadband to these areas. The project pilot will affect Chiwale and Mingumbi communities in the Lindi Mtwara region.
3. Facebook's Express Wi-Fi is now live in Kenya courtesy a partnership between Facebook and Surf. Right now, it's available in the outskirts of Nairobi – Kiambu, Kitengela, Limuru, Mlolongo, Ongata Rongai, and Thika – and the subscription bundles range from 40MB for KES10 to 3GB for KES500.
4. Google's launchpad accelerator programme has expanded to include startups in Africa, specifically Kenya, Nigeria and South Africa. The programme is equity-free and it's open to late-stage tech startups in emerging markets. Selected startups will undergo training for six months at the Google Developers Launchpad space in San Francisco. The next mentoring session is starting on July 17 and applications are open until April 24.
5. Today marks Day 45 of the internet shutdown in Anglophone Cameroon. #BringBackOurInternet.
---
Entrepreneurs are invited to apply to Ventures Platform's (VP) accelerator program.. It's a 4-month program that's designed to support startups at the MVP stage with mentorship, business re-engineering, workspace, living space, back office support, shared services and seed funding. Deadline's March 11. Link.
---
Other interesting things…
+ Last week gave us Susan Fowler's and  "Anonymous" Amy's stories that revealed Uber's (very) serious HR problem. This week has revealed CEO Travis Kalanick's "leadership problem" (that's a euphemism if there ever was one). A video showing Travis arguing with a driver over the falling prices of Uber Black rides was all over the interwebs yesterday, and it gave us a look into Travis' personality (summary – he's not a very nice person). Travis has since apologised and promised to get help, but it might be too little too late – the driver rated him one star.
+ Medium has launched a new feature called Series. It's like Snapchat stories but for – yep, you guessed it – Medium. According to Jack Dweck, this is the seventh product that's inspired by Snapchat.
+ If one of your favourite pastimes is wondering how life would have turned out if some things didn't happen, this post on counterfactual thinking by Chuba Ezekwesili is for you. How would Nigeria have turned out if Buhari didn't win? We don't know. What we can't assume, however, is that other factors are constant.
+ Andela Lagos is hiring. They're looking for a Director of Operations. Must be passionate about building the next generation of technology and business leaders in Africa. Must also have experience managing projects.
+ Fastlaunch Lagos is accepting applications into its 2017 Social Entrepreneurship Challenge programme. The deadline's March 10.
+ Sliide Airtime has been named the Most Innovative App in the World at the 2017 Global Mobile World awards. Congrats, guys!
+ Has Africa reached the peak of internet banking? Angus Brown suspects a lot of bank customers in Africa are making the move from desktop banking to mobile banking.
+ This video that shows what it's like to live in a Fibre home in Lagos.
+ Reel Fruit is on a mission to develop the mango value chain in Nigeria by growing mangoes, suitable for processing and the export market. If you think this is a difficult task, you're right. Their first stop was to Benue, and it was a tad anticlimactic.
---
Hot topic(s) on TechCabal Radar
+ We're hosting an AMA session with Fola Olatunji-David, Ventures Platform's Incubation Manager today at 2pm (GMT +1). If you'd like us to send you a reminder when the session is about to commence, let us know here.
+ Do you love t-shirts? There's this new service that provides a simple way to find unique and affordable t-shirts in various sizes. Feedback is welcome, of course.
+ Apparently, Swift Network is "responding" to Don Jazzy's free public Wifi service (Flobyt) with one of their own. They're calling it Red Cheetah and the first one went live at the Murtala Mohammed Airport in Lagos yesterday. Don't you just love when companies try to outdo each other?
---
Upcoming events…
Lagos: Social Media Week is ongoing. Plan your waka with the full schedule here.
Johannesburg: Blockchain Africa Conference from March 1st to 3rd. Link.
Nairobi: SWIFT FinTech Innovation Africa Workshop, March 2nd. Link.
Paris: Africa Digital Communication Conference , March 3rd. Link.
Lagos: The Lagos State Employment Trust Fund (LSETF) will be at Leadspace to discuss with entrepreneurs about their loan programs, March 3. Link.
Lagos: Cranium One's pitch dating and networking session, March 3rd. Link.
Lagos: Comic Connect is on the 4th of March. Link.
Please help our events aggregation algorithm get smarter! Add your event
---
That's all folks
Thank you for reading. Don't forget to share.
Today's TechCabal digest was about IPOs and free WiFi. Read all about it here –