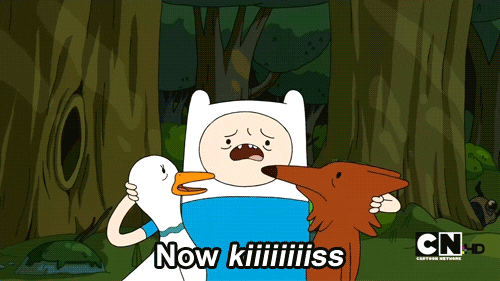 Hey there! Today's TechCabal digest is brought to you by DIYlaw; get N2000 off your next company incorporation here with our coupon code – DIYLAWTC. Here's everything interesting in African technology today.
---
Major stuff happening
1. The Central Bank of Nigeria (CBN) has intervened in the Etisalat loan matter by calling for a meeting between Etisalat management and the banks involved. This meeting is scheduled for today, and the aim is to resolve the issue as amicably as possible.
2. Mastercard and Tanzania's National Microfinance Bank (NMB) have partnered to launch eKilimo, a mobile solution that'll help farmers sell their produce and receive payments. eKilimo was developed by the Mastercard Lab for Financial Inclusion and it's the second solution developed by the lab, the first being 2KUZE which was launched in Kenya in January. Right now, eKilimo is in the pilot stage so it's only available in a few areas in Tanzania.
3. Payments service, Direct Pay has expanded its operations to Botswana and Namibia. This expansion to southern Africa follows the company's acquisition of PayGate in South Africa. Direct Pay also plans to acquire Virtual Card Services (VCS) in Botswana and Nairobi. This consolidation will be used to strengthen Direct Pay's position in the African online payments space.
4. Access Power has launched the third edition of its Access Co-Development Facility (ACF) competition. The competition is for renewable energy projects with the prize being $7 million. Application deadline's May 8, 2017.
5. Today marks Day 53 of the internet shutdown in Anglophone Cameroon. #BringBackOurInternet.
Other interesting things…
+ Nigeria's President Muhammadu Buhari is expected to (finally) return to the country today after some 50 days away. What started out as a vacation turned into a really long sick leave. We're glad to have him back.Most of us had feared the worst.
+ Emmanuel Quartey wrote this piece to commemorate Ghana's Independence Day anniversary. He gave a few suggestions that could help build the country's future. I think we can apply this to other African countries, not just Ghana.
+  CEO and founder of Avarc, Amara Bill Kevin shared 13 startup lessons he learned from creating 200 t-shirt designs Link.
---
Not subscribed to the digest? Click here to get this goodness in your mailbox every day at 7 am (GMT +1).
---
Hot topic(s) on TechCabal Radar
+ Yesterday, we had an AMA with 500 Startups founder, Dave McClure. If you missed it, I don't know what to say to you.Link.
+ Citi is currently accepting applications for its Citi Tech for Integrity Challenge. Startups interested in solving global pain points are invited to apply for a chance to win $100,000. Link.
Upcoming events…
Lagos: Seedstars' Growth Hacking series at Seedspace on the 11th of March. Link
Kampala: Google Cloud Next'17 Extended – Viewing Party​ at Outbox Hub on the 11th of March. Link
Singularity University's Global Impact Challenge East Africa application deadline is on the 10th of March. Link.
Ventures Platform accelerator programme applications will close on the 11th. Link
Please help our events aggregation algorithm get smarter! Add your event
---
Have a lovely weekend.
Don't forget to share this.
I just read today's TechCabal digest. Get it here –