Good morning. It's Friday!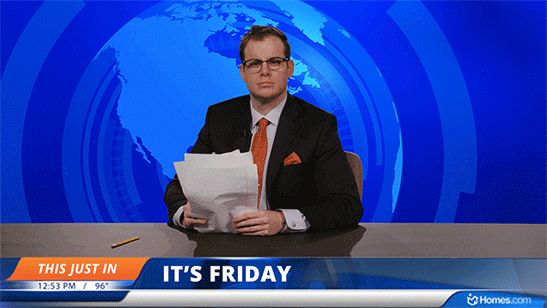 1. ??  What doth lay hither, kind sire? Well, since you asked nicely, an interesting infographic by Kupanda and Fraym on "Generation BUMP": Nigeria's "young" and "educated" population with spending power. These are the 29 million highly banked, urban, mobile, and plugged-in consumers driving media and creative companies in the country. They are most likely internet liberals, too, but this infographic only shares the small fact that they enjoy TV and mostly live in Lagos – we may never find out. Link
2. ?? And what do we have here? A refugee assistance initiative. Mastercard and Western Union are trying to develop a digital infrastructure model for refugee camps to make them sustainable. They are exploring options like digital vouchers and mobile money in Kakuma, a Kenyan settlement that hosts over 150,000 registered refugees and 500+ merchants. They want to give refugees some financial control over donations by combining digital access to remittances, banking, education, healthcare and other basic needs in a unified, trackable way. This article does a good job of explaining how refugee camps can be emerging economies in their own right.
3. ?? No, we are not being tailed, suckaz! Says the guy in green who's losing his cool. Etisalat Nigeria released a statement yesterday denying reports that the company's management was being investigated by the EFCC over how the $1.2bn loan was used. It also said that almost half of the loan had been repaid, and then it dared you all in a passive-aggressive tone to be better reporters and do better. Well, sorta. Link
4. Here's a pretty long but interesting take on the race to solar-power Africa. Most entrepreneurs see solar power in Africa as a nascent industry to make substantial profits from. Outside providing these fundamental solar-based solutions, they are essentially banks as well as utilities, offering loans to customers who may have no credit history, because one of the biggest obstacles to the growth of solar power in the region is the lack of available cash. Link
---
Olu Assistant is a virtual personal assistant you can contact via WhatsApp for anything you want. To begin using Olu Assistant, add this number on WhatsApp: +2349080821111. You can hire the assistant for as low as N5,000/month. Link
---
These are also interesting.
+ Egypt's government continues to block news websites. Link
+ TechSuplex's Joy Ajuluchukwu compiled a small list of hackathons and accelerators you should register for. Link
+ Offshore holding companies as investment vehicles. Link
+ Private investments could be the key to electricity in Africa. Link
---
Upcoming events
Lagos: Startup Grind with Oluyomi Ojo, June 24th. Link
Lagos: Girls with GRIT Hackathon, June 26th. Link
Want to see your event in here? Add your event
---
That's all for today.
Thank you for your time. Have a great weekend.