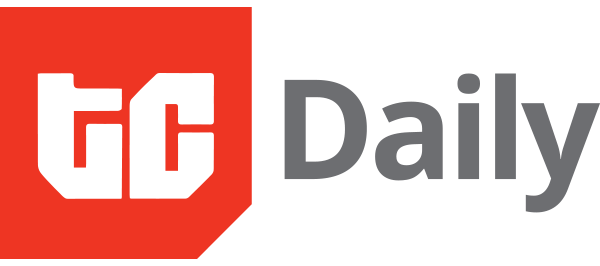 Good morning☀️
"I got new rules, I count 'em
I got new rules, I count 'em"
These lyrics have been stuck in my head for a while now since I wrote that title.
Last year, Twitter hinted that it'd be experimenting with a subscription model, could it be a step closer to starting that by acquiring Revue, a company with a subscription model.
In today's edition:
Crowdfunding
2021 Fintech predictions
Trade Depot and Building from ground up
Carbon Zero
Bringing normalcy to the chaos of crowdfunding
In June 2020, I wrote about some Nigerian companies that were offering eye-catching returns to investors. Although a few of these companies called themselves "agritech" startups, it is more accurate to call them crowdfunding companies.
While the returns they offered - some as high as 40% in three months - grabbed my attention, I knew that investors were at risk of losing their money with such outsized returns. A few people lost their money at the time, and one Nairaland thread shows the number of such agritech companies that have defaulted on payments to investors.
I argued in my article that it was time for the Securities and Exchange Commission to regulate the crowdfunding sector. The failure of yet another crowdfunding company, MBA Forex, has sent even more shockwaves.
So it feels like perfect timing that the SEC has finally released guidelines for crowdfunding businesses after over five years of discussing a regulatory framework.
As part of the new rules, all crowdfunding intermediaries must be registered with the SEC and have a minimum paid-up capital of N100 million. The new regulations raise some critical issues and will definitely have a number of startups calling their lawyers.
There's a lot to unpack in the regulations and you can look out for my analysis of the new rules later in the week.
2021 Fintech predictions for South Africa
If 2020 taught us anything, it's that no one really knows what's coming, but we won't stop trying to predict the future. So the good people at AlphaCode looked into their crystal ball to figure out the trends we're likely to see in SA's fintech space this year.
The predictions cover crypto, digital payments and of course, fintechs vs the incumbents. Here's an excerpt:
"Who's going to win or is there space for everyone in fintech? We will see agile incumbents competing with the rising fintechs and insurtechs.
The new entrants in banking, Tyme and Discovery; in insurance Naked and Pineapple, and in online investments OUTvest, Franc, and Easy Equities will continue to gain traction. Some of the incumbents will change to compete, and those that can't become irrelevant."
Read what the future holds for fintech according to AlphaCode here.
PARTNER CONTENT

Does your technology help counter disinformation? Enter the U.S. - Africa Tech Challenge for an opportunity to win up to $250,000! Now accepting submissions until February 28, 2021.
Building from ground up with Onyekachi Izukanne of Trade Depot
On Wednesday, January 20th, TechCabal and UK Nigeria Tech Hub's virtual event, "building from ground up," hosted Onyekachi Izukanne. Onyekachi is the Co-founder and CEO of Trade Depot, a digital platform which serves over 40,000 micro retailers.
He spoke on building a business, the peculiarities of the Nigerian business environment and his ambitions. If you missed the event, Daniel's recap is a great way to catch up.
My favorite quote from this recap? "Everyone continually tries to build their own pipe, but it's inefficient and the system is broken right now. That's the problem we're trying to solve."
Will you take a 0% interest loan to buy a PS5, an iPhone or a flat screen TV?
If your answer was yes, then you'd like Carbon Zero, a new service by Carbon that allows users to pay for electronics in instalments at zero interest rates.
With the absence of interest, Carbon wants more middle-income Nigerians to embrace instalment payments. They want potential customers to consider the possibility of satisfying their immediate needs without bearing the full cost immediately.
How it works:
It is only available to Carbon customers and they have to be Nigerian-based salary earners with verifiable income and up-to-date bank statements. Also, interested customers must earn a minimum monthly salary of ₦200,000 (~ $526) to be eligible.
Carbon Zero users are required to make a 20% down payment for the smartphones, laptops, TVs, refrigerators, air conditioners, or gaming consoles they are interested in purchasing. The balance is then spread over a period of time that, according to the company, will last around six months.
Read more: Carbon's 0% interest loan targets young professionals upgrading their gadgets
What else we're reading
Written by - Olumuyiwa
Edited by - Edwin Madu
Advertise
To advertise with us, send an email to