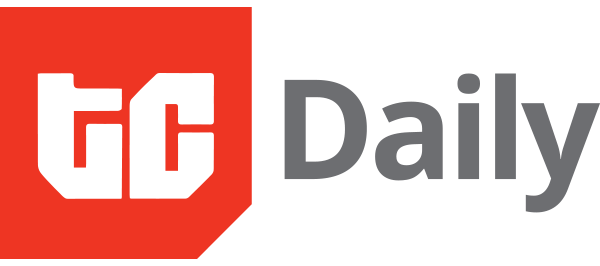 IN PARTNERSHIP WITH

Good morning ☀️ ️
"We need to inflict pain" Mark Zuckerberg
reportedly said
this to team members about Apple, after the iPhone manufacturer unleashed a new privacy policy that will hurt FB's ad business. We'll be looking out for Facebook's next move.
In today's edition:
M-Pesa
Mastercard teams up with MTN
Germany's new ID system
African tech CEOs on Okonjo Iweala's appointment
The Great Decline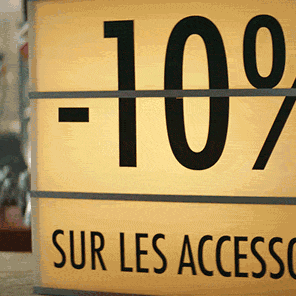 For the first time in six years, Kenya's banking regulator, the Central Bank of Kenya (CBK), has reported a decline in the value of card payments through point of sale (PoS) machines.
The numbers
The 3.8% dip in the value of card payments in 2020 is a massive deviation from the 33.3% and 22.12% growth recorded in 2019 and 2018 respectively.
The cause
: The CBK blames the decline on poor networks and negative perceptions held by consumers due to incidents of fraud and poor stability of card payment systems. They also blame mobile payment, particularly via M-Pesa, which has become a substitute for card payments.
Did you say M-Pesa?
Yes. M-Pesa, the leading mobile money service in Africa, accounts for 98% of mobile payments in Kenya with over 30 million active customers and nearly 200,000 agents in Kenya alone. In 2019, Kenyans moved KSh 4.35tn ( $39.72bn) through mobile devices. Back in 2014, an astonishing equivalent of 87% of the country's $55bn GDP passed through M-Pesa. In addition to the already existing popularity of mobile payments, when the pandemic hit Kenya last year, the government recommended mobile payments as a means of curbing the spread. Transaction fees were also waived for mobile money transactions of certain amounts.
Question
: Without strong incentives to change it's difficult to change formed habits. Will card payments through point of sale (PoS) recover from this decline?
Read more
:
How M-Pesa Mauled Cards & Took Kenyan Banks' Lunch Money In 2020
PARTNER CONTENT
We're looking for kind, smart problem solvers to help ambitious African companies grow and scale.
Does this sound like you? Join Paystack as a Product Specialist.
Apply here.
Mastercard teams up with MTN
Yesterday, Mastercard and MTN Group
announced
that they have formed a partnership that will allow millions of MTN Mobile Money (MoMo) customers to pay for goods and services on global e-commerce platforms. The Mastercard virtual payment solution will be available in 16 countries across Africa where MTN offers MoMo e-wallets.
No bank account needed
: MTN MoMo customers can use this feature without having a bank account. Mastercard tout this service as targeted at the unbanked. Mobile financial services have become the dominant form of digital payments, with twice as many mobile money accounts as bank accounts in the region.
Zoom out
: Initially designed to facilitate the transfer of cash between mobile users, MTN's MoMo offering is now much broader – including loans, insurance, remittances and payments. Telcos are slowly eating into the banking market. How will banks respond to this?
PARTNER CONTENT
As industry experts and architects of continuity, Vertiv collaborates with customers to envision and build future-ready infrastructure. We leverage our portfolio of hardware, software, analytics, and services to ensure a customer's vital applications run continuously, perform optimally, and scale with business needs.
Vertiv | LinkedIn
Germany's new ID system
I think we should easily be able to prove who we are and how old we are with our phones. Don't you think so too?
What's happening
Germany wants its citizens to use smartphones to store their government-issued ID cards and prove their identity online. The country's interior ministry said that in the last quarter of this year, Germans will be able to use the electronic ID stored in their smartphones together with a PIN to prove who they are while communicating with authorities or private businesses. Separately, the ministry said the Cabinet has agreed on a bill that will make government-generated data openly available to businesses and private individuals where possible, to spur the development of new applications.
Germany isn't the only country trying this…
It's a noble effort but government schemes like this struggle to take off. For instance, since 1997, the UK government has repeatedly tried to establish a digital identity plan. More specifically, the UK government's Verify scheme has been beset by problems since 2015, with the system identifying less than 50% of users.
Meanwhile in Africa
: An estimated 1 billion persons in the world do not currently have proper means of identification according to the World Bank Group Identification for Development Initiative report in 2018. Only five African countries — Botswana, Kenya, Morocco, Namibia and Rwanda — have advanced means of identification.
Bottom line
: Digital transformation is happening in all industries and the government is not exempt.
PARTNER CONTENT
How did the African and global forex markets fare in the cold and dark 2020? How can existing players and a new generation of traders get the best returns from the world's largest financial market, despite the COVID-19 pandemic, this year? Africa's leading forex broker OctaFX provides informed answers to these trends and more insights for trading in this new report on the Forex industry.
Read here
.
African tech CEOs on Okonjo Iweala's appointment
On Monday evening, after the World Trade Organisation's general council confirmed her as the 7th director-general, Ngozi Okonjo-Iweala told the press over Zoom that "it is both exciting and daunting to be here because I take the reins of the WTO at a time of great uncertainty and challenge." She did not look daunted. Founded in 1995, the WTO has been roundly criticised for drifting through time and space without maintaining a fair and equitable international trading order. Okonjo-Iweala plans to change things with the most eye-catching part of her plan is to "modernise the WTO" by making 21st-century rules for 21st-century commercial practices. Dig deeper:
What do African tech CEOs expect from Okonjo-Iweala's WTO?
What else we're reading
Written by - Daniel Adeyemi
Edited by - Edwin Madu