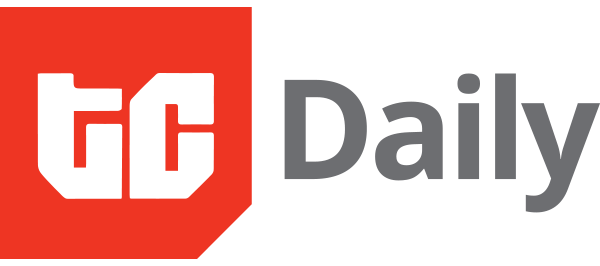 IN PARTNERSHIP WITH
Good morning ☀️ ️
"While the road is long to whatever "normal" will become, now is a good time to look back and see how far we have come." - Jessica Lessin, founder, The Information
In today's edition:
CBN is eyeing remittances
Flutterwave's foreign connections
Some lessons from the past
TC Insights
What's the thinking behind Nigeria's Naira4Dollar scheme?
Last week, the Central Bank of Nigeria announced "Naira4Dollar," a scheme which gives people receiving money from outside the country ₦5 for every dollar. My first sentiment when I heard about the policy was skepticism, given the CBN's recent history of trying through several policies to use foreign remittances to solve an FX liquidity problem. It hasn't had a lot of success on that front and if it doesn't find a solution soon, another devaluation of the Naira may be looming.
What's under the hood of the new scheme?
One of the reasons a lot of people don't receive remittances from banks and CBN authorised international money transfer organizations (IMTOs) is the high transaction costs.
But some banks are offering ₦3 instead of ₦5 for every dollar
: One banker who spoke to TechCabal off the record said, "At the meeting, the CBN casually mentioned ₦2 at first and also ₦3 secondly and eventually settled for ₦5 and that's why if you observe, some banks released varied communications of the amount."
The one liner
: What the CBN is trying to do is lowering that transaction cost and it's a strategy that has been used in Bangladesh with some degree of success so there might be something here. But it's not so straightforward. On Thursday, I spoke to a few experts and wrote
this article
that tells you everything you need to know about the Naira4Dollar promo.
PARTNER CONTENT
Want to get smarter about fintech in Africa? Listen to the Decode Fintech Podcast by Paystack!
The moments that truly make a company are when things don't go as planned.
In Ep. 4, Francis Appiah, Operations Manager at expressPay 🇬🇭 shares how his team leverages near-disappointing moments to turn customers into loyal brand advocates. . ▶️
Listen to Episode 4: How expressPay Builds Trust with Customer Service
We're still talking about Flutterwave
On Wednesday, Alex and I spent a chunk of our time at the office speaking about Flutterwave and the company's incredible journey to hitting a $1 billion valuation. There are more angles to the Flutterwave story than we could probably write, but one interesting one is how global investors played a big role. You can pull that thread from August 2016 when Flutterwave became one of two startups accepted into YCombinator's accelerator program. One year later, Flutterwave was one of five other African startups to join Google's Launchpad Accelerator. From there, it's all big figures; $10 million in a Series A round, $35 million in a Series B round and the big one, $170 million in a Series C round. It's quite the story if you hear Alex tell it, so
read all about it here.
What lessons did founders and company leaders learn in the past year?
A high point of my weekend is reading Jessica Lessin's newsletter. This Saturday she shared some of the interesting lessons she has learned from running a business in the past year.
What's all of this got to do with you?
Does it feel like one year already since your office sent out that email to say that you would have to work from home for two weeks and you ended up not going in for an entire year? We said things like "the new normal" with straight faces and swore that e-learning and remote work were here to stay. There have been some changes in the last couple of months, with some offices doing a mix of remote work and in-office work. It feels like we have the perfect perspective now to ask founders and company leaders what they learnt in the past year. Let's make it even more interesting, what were some of your early theories in April 2020 that you've now totally binned? Share your thoughts with me: muyiwa@bigcabal.com
TC Insights: Eating Good?
It's a hot afternoon and Josiah is hungry. Restaurants are not open because of the lockdown. He decides to try a food delivery platform or the first time and settles for Jumia Food. With more than 5 million food delivery orders completed, Jumia Food is one of Africa's leading food delivery platforms. Asides from Jumia Food, other food delivery companies in Africa include UberEats, Mr. D Food, Glovo and Vuba Vuba. Although food delivery services have been in Africa for some time, the COVID-19 pandemic made them an essential service. This contributed to an increase in users and sales. And even though most lockdowns have ended, the platforms are still thriving. Bolt recently hinted at launching a food delivery service in Nigeria, this comes months after it launched in Kenya. Jumia Food also recently expanded into the Egyptian market bringing its total number of locations to 10. While the food delivery industry may be booming in Africa, the business is expected to become unsustainably cash negative by 2024 in Nigeria, one of the continent's major markets. Across the rest of Africa, UberEats' exit from Egypt and Jumia Food from Rwanda seem to validate the prediction. UberEats cited not being number one in the Egyptian delivery market as their reason for leaving while Jumia Food said it would prefer to focus its resources where they can thrive. Despite the possibility of remaining cash flow negative for a long time, competition is heating up and platforms are growing quickly . "Food delivery is increasingly important to us," said, Sacha Poignonnec, co-CEO and co-founder of Jumia after reporting a narrowed fourth-quarter loss. According to him, food makes up 20% of the overall transactions on the Jumia platform and it's growing quickly. One thing that is clear is that these platforms are playing a long game. Profitability in the food delivery business will take time. As Africa's population and economies continue to grow and more people access digital infrastructure, the path to profitability will become clearer. Jumia Food and its competitors are trying to position themselves to take the lion's share when payday comes. Get TechCabal's reports
here
and send us your custom research requests via tcinsights@bigcabal.com.
Job Opportunities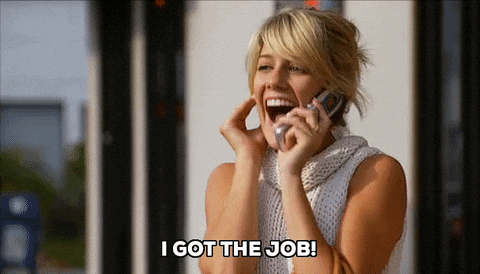 Check out other opportunities on
our Job Opportunities page
Written by - Olumuyiwa
Edited by - Edwin Madu