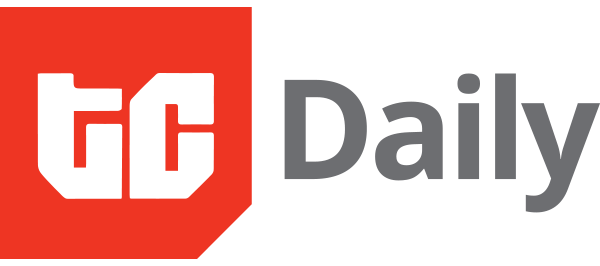 IN PARTNERSHIP WITH
Good morning ☀️ ️
Nigeria's Bureau of Statistics has released unemployment figures for Q4 2020 with unemployment up to 33.3%. It means 1 in 3 Nigerians of working age are unemployed
In today's edition:
Telcos, banks & USSD
Global integration
New regulations for drones
Gumroad & crowdfunding
Telcos and Banks end long running squabble
In October 2019, MTN Nigeria sent a notification to its customers that it would begin charging them a fee every time they used Unstructured Supplementary Service Data (USSD) codes to make bank transactions.
It followed a new decision from the Nigerian Communications Commission (NCC) a month before that allowed telcos to charge customers directly for those transactions. Because USSD transactions are done via mobile networks, they cost money and someone has to pay.
In the beginning, the plan was for banks to pay those charges which telcos say are around N12 for one session and then remit it in bulk to the telcos. The banks balked at that plan and asked telcos to charge customers directly.
A lot has happened in that time, with the telcos threatening to block banks from accessing USSD first in 2020 and then early this week. Now the NCC and Central Bank have stepped in with a solution.
The solution: Customers will now pay N6.98 per USSD transaction and this is already in addition to the N10.75 banks charge.
Why are people so worried? USSD has been a big driver for financial services in Nigeria, reporting billions in transactions monthly. There's a big worry that additional charges could push people away from using USSD.
Looking forward: I've had a range of interesting conversations about today's decision and you can look out for my analysis of all the issues surrounding USSD later today!
PARTNER CONTENT
Want to get smarter about fintech in Africa? Listen to the Decode Fintech Podcast by Paystack!
The moments that truly make a company are when things don't go as planned. In Ep. 4, Francis Appiah, Operations Manager at expressPay 🇬🇭 shares how his team leverages near-disappointing moments to turn customers into loyal brand advocates. .
▶️ Listen to Episode 4: How expressPay Builds Trust with Customer Service
This is what global integration looks like
Flutterwave is grabbing the headlines again after it announced a partnership with the global payments giant, PayPal. The new partnership will allow PayPal users send money directly to merchants in Africa.
Until now, PayPal has only been available to various degrees across 50 African countries and territories. While some are only able to send money, others are able to enjoy a fuller experience with Send, Receive, Withdraw among other features.
Merchants who want to receive PayPal payments through Flutterwave will be required to sign up for a Flutterwave account. At the moment, the service is open to only existing and newly registered businesses.
Read all about it here: PayPal and Flutterwave partner to enable African merchants receive payments
More regulations for drones in Kenya
In Kenya, only citizens (18 years and above), businesses, and governments are allowed to own drones.
But there are now new regulations under the Civil Aviation (Unmanned Aircraft Systems) Regulations, 2020.
According to the Kenyan Civil Aviation Authority (KCAA), drone owners will only be legally allowed to operate them after paying a KES 3,000 ($27.3) registration fee. Those fees could get as much as KES 80,000 ($730) depending on what drone operators are trying to do.
Here's a link to the new regulations.
Gumroad and equity crowdfunding
On Monday, Gumroad, a startup that helps creators sell their work, is raising $5 million at a $100 million valuation. What's interesting about this is that it's raising the funds through a crowdfunding campaign.
It's right on time, given that Gumroad is using a new SEC regulation passed on Monday that increased the maximum amount of money that can be raised in an equity crowdfunding campaign.
Instead of $1.07 million, companies can now raise $5 million per year from crowdfunding campaigns.
So far, Gumroad has raised $3.4 million of its $5 million goal across commitments from 3,458 investors. Investors in the crowdfund include part-time creators on Gumroad, Lavingia's Twitter followers, YouTubers, as well as Figma founder Dylan Field and partners from VC firms.
The Nigerian connexion: In February 2021, Nigeria's Securities and Exchange Commission (SEC) finally approved guidelines for investors and crowdfunding operators.
Will we start to see some activity this year for this alternative means of raising funding in Nigeria?
Written by - Olumuyiwa
Edited by - Edwin Madu