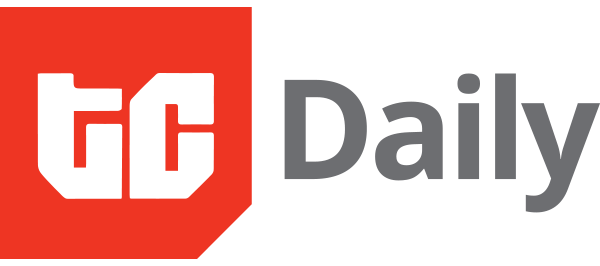 IN PARTNERSHIP WITH
Good morning ☀️ ️
In a filing on Friday, Jumia said it would sell nearly 9 million American depositary shares, which are valued at close to $400 million at the current stock price. That would dilute current shareholders by about 10%.
In today's edition:
Vaccine skepticism
Internet shutdown in Congo
Kwik Delivery raises $1.7m
TC Insights
In Europe, AstraZeneca receives the all-clear
A month ago, someone I follow on Twitter said, "perhaps the most important thing African governments can do is to pay for Covid-19 vaccines for citizens." It was a sensible argument and it came at a time when some of the early vaccines for Covid-19 were just receiving approval. There were fears that many Africans countries which were already struggling with the economic effects of the pandemic would not be able to afford vaccines. Thankfully, COVAX has saved us some of that trouble and in Nigeria for instance, 3.62 million doses of the vaccine are available. The rollout has been smoother than expected with many people reporting that primary health care centres in their area are administering the vaccine. One pharmacist who took the jab in Lagos told me that the healthcare centre in his area was having a hard time convincing people to take the vaccine. I thought this was a one-off but as I began to have conversations with people, I found out that vaccine skepticism is on the rise. One source of that skepticism is that last week, eight European countries suspended the administration of the Oxford-AstraZeneca vaccine over worries that it was leading to blood clots. That claim has now been investigated by the European Union and found to be inaccurate. Yet, in Nigeria, where the same Oxford-AstraZeneca vaccine is being used as well, very few people know about this. So on Friday, I wrote this article on Nigeria's historical distrust of vaccines and how it could affect our fight against Covid-19.
Read all about it here.
PARTNER CONTENT
Internet blackout in Congo
As citizens in the Republic of Congo went to the polls on Sunday morning, many of them found that they could not post any updates about the election on social media. They also discovered that they could not use the internet. Real-time metrics from NetBlocks confirmed that Congo suffered a total loss of connectivity from midnight on Sunday. The internet shutdown was still on at the time the polls opened as the incumbent President Denis Sassou Nguesso seeks re-election. The 77-year-old has been in power for 36 years, first from 1979 to 1992 and then returned to power in 1997 after a civil war.
Kwik Delivery raises $1.7 million
The Nigerian last-mile logistics startup, Kwik Delivery, has raised $1.7 million in a "pre-Series A" funding round. The company's funding announcement simply said that the funding was provided by "institutional investors and high net-worth individuals." Kwik Delivery was launched in 2019 and primarily operates in the city of Lagos and only recently announced an expansion to Abuja. In Lagos, Kwik Delivery faces the same challenges as other last-mile logistics companies. In a city with poor infrastructure and poorer road networks, delivery companies are often at the mercy of dysfunction. While some startups have managed to survive despite the chaos, the underlying absence of infrastructure is hindering growth at a faster scale. Regardless, the CEO of the company, Romain Poirot-Lellig is optimistic and said, "This financing round is enabling us to grow even faster and to disrupt and conquer new markets."
Edtech but for Educators
Imagine joining an online class and there's your lecturer saying : "this is this and that is that". Sounds absurd right? Hold your laughter because it
really happened.
The African educational system is riddled with some problems but one that never seems to get sufficient attention is the high number of unqualified and poorly trained teachers. According to UNESCO UIS, in 2016, primary school pupils in Africa had less access to qualified teachers than the rest of the world. While the ratio of pupils to qualified teachers in other parts of the world was 26.7, Sub-Saharan Africa recorded a ratio of 57.7, this means that pupils in Sub-Saharan Africa outnumbered qualified teachers. On a larger scale, this also implies that teachers are in need of education too. The easiest way to accomplish that would be to have edtech startups that are dedicated to the re-education of teachers. This might entail training them on modern teaching methods and ways they can pass information across to students effectively. According to TechCabal's Edtech in Africa report, the rate of school enrollment has improved over the years yet students are not learning. It says that 9 out of 10 students aged 6-14 are not learning a minimum in reading. This means that while students are going into classrooms, they are not learning. Well-trained teachers, among other factors, are crucial in ensuring that students are learning. If the welfare of teachers doesn't get adequate attention, Africa could keep on producing students who are literate yet uneducated. Download TechCabal's Edtech report
here
and get other TechCabal reports
here.
Send us your custom research requests via tcinsights@bigcabal.com.
Job Opportunities
Check out other opportunities on
our Job Opportunities page
Written by - Olumuyiwa
Edited by - Daniel Adeyemi & Edwin Madu