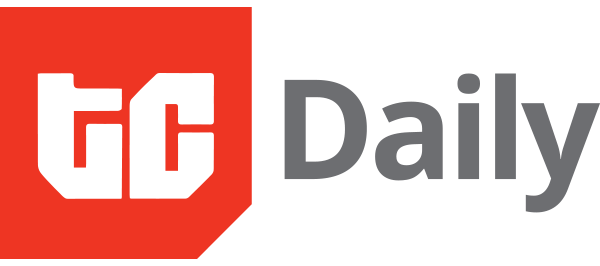 IN PARTNERSHIP WITH
Good morning ☀️ ️
Talking about trying out new things, Zimbabwean director Ben Mahakais launching his next drama series over WhatsApp.
That wasn't a typo. Yes, WhatsApp. It's an interactive drama series that'll containemojis, texts, stickers, voices, and photos.
In today's edition:
Why half the internet was down on Tuesday Morning
Nigerian Lawmakers invite Minister of Information on Twitter Ban
What happens to your crypto when you die?
About half of the internet was down yesterday morning
Yesterday, on Tuesday morning, multiple social media, government and news websites across the globe experienced outages.
The long list of sites affected includes Social network Reddit and Twitter; news websites like Financial Times, New York Times, Bloomberg, the BBC and The Guardian. Other sites like Amazon, PayPal, Spotify and Twitch were also affected.
What causes this?
The massive outage appears to have been caused by an outage at Fastly, a US-based cloud computing service provider that powers a content delivery network (CDN) .
What's a CDN?
In simple terms, A CDN is a service that allows popular websites to keep copies of their pages closer to their customers. It increases the speed at which websites load.
Got it, can this happen again?
It's possible it'll happen again as there are few major providers like Akamai and Cloudflare but these outages are usually short-lived.
Zoom out: "This incident is a reminder that the infrastructure that supports much of the internet is operated by a relatively small number of companies. When one of them has a problem, it can lead to widespread global outages that affect billions of people." As per The Conversation.

Read more: Fastly global internet outage: why did so many sites go down — and what is a CDN, anyway?
PARTNER CONTENT
Can you smell what TechCabal is cooking?
Nigerian Lawmakers invite Minister of Information on Twitter Ban
Today makes it the fifth day since the Nigerians have been denied access to social network Twitter. Since the announcement of the suspension of Twitter on Friday, the controversial decision has stoked national conversations and attracted international criticism over the last few days.
Looks like there's some progress
Nigeria's House of Representatives on Tuesday passed a resolution to investigate the legality of the suspension of Twitter in the country.
The investigation by lawmakers represents the first major move by the legislative body on the suspension of Twitter and comes after widespread criticism from Nigerians over the silence and inaction of the National Assembly since the ban was imposed.
How are Nigerians ?
Nigerians continue to use Twitter, however, thanks to Virtual Private Networks (VPNs) that have helped bypass the ban. In response, the Nigerian Attorney General and Minister of Justice, Abubakar Malami, has ordered the immediate prosecution of people still making use of the microblogging platform. The country's broadcast regulator has ordered television and radio stations to suspend their use of Twitter.

Big Picture: The Nigerian government is made of three arms – Executive, Judiciary and the Legislative – meant to put each other in check. It'll take more than an invitation to make the executive arm reverse it's position on this ban, but at least it's a move in the right direction.
PARTNER CONTENT
Future Africa has invested $3 million in 13 African startups in 2021, doubling its fund deployments for 2020. It's invested in companies like Termii, Ongair, Lami and Stitch and is on the way to invest $10 million this year.
Read its announcement here.
What happens to your crypto when you die?
Written by – Daniel Adeyemi
Edited by – Edwin Madu & Koromone Koroye