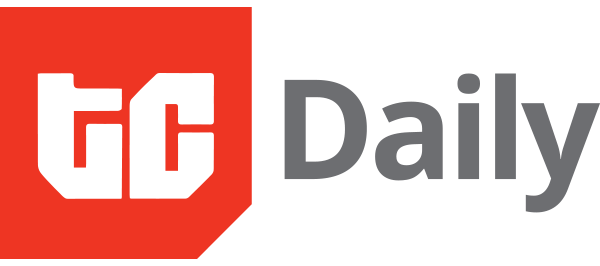 IN PARTNERSHIP WITH
TGIF ☀️
Just a reminder that TechCabal is now helping founders manifest their dreams: building unicorns.
If you want your startup to become Africa's next Flutterwave, you need to look the part. Be serious!
Get a "billion-dollar-gang tee" from our Merch store and wear your future on your chest. Or better yet, get the "Got crypto" cap and watch your coins rise.
Remember, the journey to a thousand raises begins with a single shirt. 👌🏿
Visit techcabal.com/shop to supercharge your future.
In today's edition
Quick Fire 🔥
BCM raises $2.3 million
Everything you missed from the Samsung A event
TC Insights: Funding Tracker
Event: Building from Ground Up
Job opportunities
QUICK FIRE 🔥 WITH SHEILAH BIRGEN
Sheilah Birgen is the Country Lead for Kenya, at KTN Global Alliance Africa. She is an ecosystem builder, community convener, innovation, and strategy specialist. She has 12+ years of experience in entrepreneurship, innovation, and technology in Africa.
Explain your job to a five-year-old.
I help people know each other so that they can work on things together. Sometimes I am also like a parent, I ensure everything is okay.
What keeps you up at night?
Insomnia. Hehehe, just kidding, I think about progress, sometimes deadlines, other times opportunities for my company and how best I can support the team and the startups we work with.
What's something you wish you knew earlier in career/life?
I wish I learnt much earlier to trust myself a little more. I wasn't very confident in my strengths or abilities, which in a way pushed me to want to learn more, to listen more, but it almost became obsessive to the point where I wasn't sleeping because I wanted to research and read. When someone would compliment my knowledge of something, I would doubt them.
What's your favourite book?
Oh wow! This one is a difficult one for me to answer because I read at least 2 books each week. I have so many books that I consider my favourite. If I must choose one from my favourite reads of the year, it will have to be "The Prosperity Paradox: How Innovation Can Lift Nations Out of Poverty" by Clayton Christensen, Efosa Ojomo, and Karen Dillon. It is quite a profound book because it talks about our approach to innovation in developing countries with very good examples from Africa and other relatable developing countries. They discuss a number of case studies by looking at innovative products, solutions and approaches.
What (singular) achievement are you most proud of?
Wow, this is a difficult and reflective question because I rarely look or think about that in my career. I am always on the go and once I do something, it is over, I want to start or move to something else. To be honest, I had to ask for help on this question from a few people in my circle and the majority mentioned how resourceful people in my network are. So, I would say that that is something that I am very proud of and grateful for. I value people in my network.
A genie gives you one wish for the African tech ecosystem, what would yours be?
My answer will be very cliche, we need togetherness – UBUNTU mentality. This pandemic has shown us our interconnectedness as a people. It has also shown us (and the world) the massive opportunities available in Africa, look at the number of investments African startups have raised.
I don't see and understand how a startup from Lesotho or Djibouti or any other African country should struggle to set up in another country (regulatory environment aside). I feel ecosystem players in the new country should help them by providing a discount in their coworking spaces for Africans from other countries, sharing an office for a few days, making a few introductions and recommendations. As Africans, together we are our greatest resource.
*This episode was originally written by Olumiyiwa Olowogboyega and published last year.
SEND BY FLUTTERWAVE
Don't just send money, send money fast. Send and receive money directly to mobile wallets, bank accounts, Barter or through cash pickup with $end.
Visit send.flutterwave.com and do it now!
This is partner content.
BIG CABAL MEDIA RAISES $2.3 MILLION
Every week, we bring you news about significant raises in the African tech ecosystem.
This week, we're not only bringing you the news, we
are
the news. That's right, we're serving up ourselves!
Our parent company, Big Cabal Media, has just closed a $2.3 million seed round!
Why's this important? Well, we digital media companies on the continent don't get funded as much as other sectors do. Globally, in 2021, venture capital invested $115 million in digital media globally, a tenth of the $1.1billion it funded in 2015, but not much came to Africa. But once in a while, some make notable raises including Nigeria's Stears, Ghana's OMG Digital, and now, BCM, the largest so far!
Let's blow our trumpet a bit
You've heard of TechCabal, you've no doubt heard of Zikoko, but did you know they're brainchildren of the same company, Big Cabal Media (BCM)?
BCM's vision is important: to create and lead engaging conversations in Africa around culture, innovation, entrepreneurship, entertainment and all the things that matter to the youth today.
And Big Daddy BCM does that through its two major publications, TechCabal and Zikoko, both reaching over 30 million people monthly across platforms, with over 170,000 newsletter subscribers, and a 225% compound annual growth rate (CAGR) between 2018 and 2021.
The company started in 2013 when Bankole Oluwafemi started TechCabal as a deliberate effort to cover the burgeoning Nigerian tech ecosystem. A year after TechCabal launched, Seyi Taylor joined the company as co-founder and CEO, while Oluwafemi as Editor-in-Chief. In 2016, the duo decided to try something different with the launch of Zikoko, a publication many likened to Buzzfeed at the time of its birth.
Now both companies have changed over the years. TechCabal now covers startup fundraises, product launches, expansions, regulatory tussles, and stories of various players in the African digital economy. Zikoko has grown from mostly publishing listicles and quizzes to sharing important stories on every aspect of Nigerians' lives.
At the helm leading this change is Tomiwa Aladekomo, who took over as CEO in 2018.
Under Aladekomo, BCM diversified its revenues streams, built out a substantial events business; launched the Cabal Creative content studio, which has served multiple Fortune 500 clients ranging from Google to Coca-Cola; and launched TC Insights, a digital economy consultancy business.
The company also boasts of a laudable alumni network a.k.a The Cabalians which includes Odunayo Eweniyi, COO at Piggyvest; Timi Ajiboye, CEO at BuyCoins, Osarumen Osamuyi, Partner Manager at Meta; and Alexander Onukwe, West Africa Reporter at Quartz.
So what's BCM doing with its new funding?
Organizing a paintball war between Zikoko and TechCabal.👀
With this new funding, BCM plans to develop its product serving, staff, and audience. It'll be launching new products—including a Zikoko App, and Zikoko Memes 2.0—and transforming its studio into a community hub for creatives.
If you'd like to congratulate BCM, visit our Merch Shop and pick something out. Every time we get a notification an order's been made for a tote, a mug, or a tee, we'll know someone out there is celebrating with us! You'll also get the satisfaction of knowing that you're associating yourself with greatness. 👌🏿
EARN INTEREST IN DOLLAR STABLECOINS
Buy Dollar stablecoins with Naira on Busha, Earn passive income on your Dollar stablecoins, Receive interest daily and cash out anytime you want. With Busha, you get access to the best flex savings for Dollar equivalent in Nigeria. Start saving for the future you want NOW!
This is partner content.
EVERYTHING YOU MISSED FROM THE SAMSUNG A EVENT
Speaking of new products, Samsung held its second event of the year yesterday.
The first was the Samsung Unpacked event on February 9 where the S22 series and the Tab 8 devices were announced.
Unlike the Unpacked event where it showcased its premium flagship devices, the A Event was held to announce updates for its mid-range A-series.
Side-bar: The A-series holds most of the features of Samsung's premium Note and S series, but without the glossy finishes, the coveted styluses, or the super cameras. While the S and Note series often start with a price tag of $700, the "affordable" A-series are usually in the $400 price range. Why's affordable in quotation marks? Well, because the prices are still pretty steep for most people on the continent but that's a discussion for another day.
So what did Samsung reveal at its A Event?
Two new devices: the Samsung Galaxy A53 and A33.
Both devices are mid-range takes on the Samsung S22 with 5,000 mAh battery capacity.
Both devices have 6-inch dust-resistance AMOLED panels but the A53's is also water-resistant.
The 53 has a price tag that starts at $449 while the A33 starts at $410.
While the event made no mention of the rumoured A73 model, the device appeared on the site moments after the event was concluded.
RELIABLE PAYMENT SOLUTIONS WITH FINCRA
Fincra provides reliable payments solutions for fintechs, online platforms and global businesses. Their solutions make it super easy for businesses to send and receive local and international payments in EUR, GBP and NGN from/to customers, suppliers and partners seamlessly without the headaches associated with traditional payment methods. You can gain access to Fincra's platform through a merchant portal or simply integrate their payment API keys into your platform.
Sign up for a quick demo in less than 5 minutes here.
This is partner content.
TC INSIGHTS: FUNDING TRACKER
This week, Sokowatch (now known as Wasoko), a Kenyan e-commerce company, closed a $125 m Series B equity round at a valuation of $625 m. The round was led by Tiger Global and Avenir Growth Capital, and saw participation from VNV Global; Binny Bansal, co-founder of Flipkart; and Sujeet Kumar, co-founder of Udaan; Quona Capital; 4DX Ventures; and JAM Fund.
Here are the other deals for the week:
Big Cabal Media (BCM), a leading African digital media company, announced a $2.3 m Seed funding round from existing investors: Unicorn Capital Partners and Future Africa. New investors such as Mac Venture Capital and Luminate Capital Partners also participated.
Nigerian-based mobility fintech startup Moove raised $105 m in an oversubscribed Series A2 round to scale to seven new markets over the next six months. The round consisted primarily of existing investors Speedinvest, Left Lane Capital, and also featured AfricInvest, MUFG Innovation Partners, Latitude, and Kreos Capital.
Nigerian prop-tech startup Spleet raised $625k in a pre-seed funding round led by MetaProp VC, and also including Future Africa, FEDHA Capital, VFD Group, Moonshot VC, HoaQ, Squarefoot CEO Jonathan Wassersturm, Flutterwave CEO Olugbenga Agboola, and others.
Nexta, a fintech based out of Egypt is set to launch operations after securing $2.2 m pre-seed funding in a round led by Disruptech with the participation of key international backers.
Tunisian smart energy startup Wattnow, raised a $1.3 million pre-Series A funding round to expand across Africa and the Middle East. The round was led by Katapult Climate, and 216 Capital. It also featured Launch Africa Ventures, CrossBoundary, and the Oman Technology Fund.
Shatablee, a digital interior design and home renovation startup Shatablee based in Egypt raised $1.2 m to accelerate its expansion across the country.
Egyptian e-commerce delivery solutions provider Bosta completed an undisclosed pre-Series B funding round led by Khwarizmi Ventures, along with other current investors and Hassan Allam Holding.
That's it for this week!
Follow us on Twitter, Instagram, and LinkedIn for more update
EVENT: BUILDING FROM GROUND UP
Ire Aderinokun will be speaking on #BuildingFromGroundUp this morning at 11 am (WAT).
Ire is Co-founder, COO & VP, Engineering at Helicarrier, a company building crypto infrastructure for Africa through products such as Buycoins, Sendcash, Sendcash Pay and much more.
She'll be speaking with Koromone about some of her most important lessons from building Helicarrier, some of the toughest challenges she's faced with managing operations with the company's distributed team, and how founders and aspiring founders and team leads can navigate similar hurdles.
Sign up now to attend.
The #BuildingFromGroundUp series is powered by the UK-Nigeria Tech Hub in partnership with TechCabal.
Note: By clicking on the registration link for any of these events, you've indicated interest in the event and will get an invite to attend. To opt out, please ignore the invite.
JOB OPPORTUNITIES
Find more opportunities here and submit your listings to bit.ly/tcxjobs.
What else we're reading