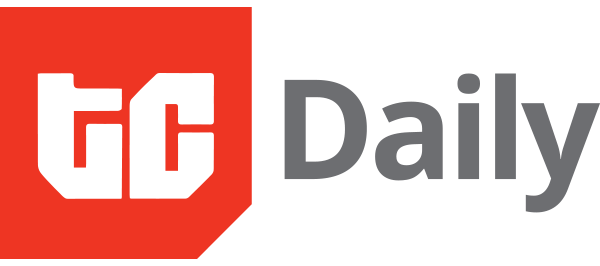 IN PARTNERSHIP WITH
Happy Valentine's day💙
In 4G news for Nigerians, there are more internet service alternatives coming.
Yesterday, solar-based ISP Tizeti announced that it's expanding its 4G LTE service to 10 more Nigerian states including Abia, Abuja, Akwa Ibom Anambra, Cross River, Delta, Enugu, Imo, Kano, and Kaduna.
Tizeti is already available in four Nigerian states including Lagos where it provides 4G network at different rates.
CRYPTO MARKET
Bitcoin

$21,730

– 0.49%

Ether

$1,500

– 1.31%

BNB

$291

– 6.60%

Solana

$20.87

– 0.62%

Name of the coin

Price of the coin

24-hour percentage change

Source:

CoinMarketCap
* Data as of 06:00 AM WAT, February 14, 2023.
AIRTEL TO ROLL OUT 5G IN KENYA
Image source: Reuters/Afolabi Sotunde
Airtel has announced plans to roll out 5G commercially in Kenya.
Yesterday, Kenyan business publication Business Daily reported that the telco had acquired the necessary spectrum in Kenya, and is planning to introduce 5G network in high-income neighbourhoods in Kenya.
5G isn't for everyone
According to Airtel Africa CEO Segun Ogunsanya, the service will be launched in selected cities where Airtel "recognises enough devices and enough purchasing power to really enjoy the benefits of 5G."
While Airtel's decision might raise eyebrows, it may be prudent for the company as barely 20% of Kenyans can afford 5G-enabled phones which cost at least Ksh25,000 ($200).
"I still believe that 5G is good in the medium term. In the short-term, our focus will continue to be on expanding our 4G footprint, and selectively launching 5G to capture opportunities in high-income neighbourhoods," Ogunsanya said.
While Airtel plans its rollout, Safaricom remains the only 5G provider in Kenya after launching in October 2022. The company also announced that it had secured 5G spectrums in other countries including Tanzania and Zambia.
ETHIO TELECOM WANTS TO SHED MORE WEIGHT
Reuters/Tiksa Negeri
Ethio Telecom is upping its privatisation plans.
In 2021, the Ethiopian government announced privatisation plans to end the decade-long monopoly of state-owned telco Ethio Telcom by selling 40% of its stake. By 2022, it had sold some of that stake—for $850 million—to Kenyan telco Safaricom which launched in the country in October 2022.
At the time, the country also called for more investors from telcos all over the world but only two—MTN and Vodacom—had made offers.
Now, the state has upped its offerings in a bid to get more companies that can "add value to the Company by bringing in best practices in terms of operations, infrastructure management, and next-generation technological capabilities."
Last Thursday, Ethiopia's finance ministry announced that the privatisation plans had been revised by 5%: Ethiopia is now looking to offload 45% of its stake in Ethio Telecom.
With this increase, the government hopes to raise $675 million more.
SEND BY FLUTTERWAVE
Receive money from family and friends living abroad in minutes this holiday season with $end.
Visit send.flutterwave.com and do it now!
This is partner content.
BAMBOO SECURES SUB-BROKER LICENCE IN NIGERIA
Bamboo co-founders Yanmo Omorogbe (COO) and Richmond Bassey (CEO)
Time to invest and watch your wealth grow, bamboo-style!
Nigerian investment-tech startup Bamboo has secured a digital sub-broker licence from Nigeria's Securities and Exchange Commission (SEC). The licence will allow the company to operate in the Nigerian capital market and include Nigerian securities on its platform.
Bamboo's brokerage app allows Africans to invest in real-time in local and foreign asset classes including publicly-listed US companies, ETFs, mutual funds, or fixed-income products. SEC's issuance of the licence to Bamboo ensures oversight of the relationship with its sponsoring broker, Lambeth Capital, while also empowering it to enter into partnerships with multiple brokers to serve its clients. The licence will also enable Bamboo to deepen its relationships with financial service providers to offer its API services.
Way to grow Bamboo!
CARRY1ST ACQUIRE AFRICAN CULTURE GAME GEBETA
Bamboo co-founders Yanmo Omorogbe (COO) and Richmond Bassey (CEO)
Mobile games and interactive content publisher, Carry1st has acquired Gebeta—a Qene Games product that portrays African culture—for an undisclosed amount. This comes weeks after Carry1st announced a $27 million raise.
The deal is the first exit for Qene Games, the company behind the smartphone games Kukulu, Gebeta, Feta, and Tras. In 2020, Kukulu and Gebeta received the Apps Africa Awards for best entertainment app and best app of the year respectively.
How it started
Carry1st is the biggest game and digital content publisher in Africa which is at the nexus of gaming, fintech, and web3, and aims to scale unique content in untapped markets.
Carry1st went into a multi-year partnership with Qene Games of Ethiopia to launch Gebeta in November 2020. Later on, both companies concluded that an acquisition would mutually offer profitability to both of them.
Qene Games will continue collaborating with Carry1st to help Gebeta grow and develop to realise its full potential but from a lesser position. Qene intends to focus on increasing the gaming capability on the African continent through mentoring, hiring, and upskilling of African game creators.
REPORT: ID VERIFICATION AND USER ONBOARDING TRENDS IN NIGERIA
Looking to stay ahead of the game in the world of customer identity verification?
Our comprehensive report on KYC (Know Your Customer) and ID verification is here to help. We covered the current state and future of these essential processes, including the four main components of KYC, and the increasing use of digital methods like biometric authentication.
Plus, we delve into the importance of ID verification in preventing fraud, and the latest trends and developments in the industry. Don't miss out on this valuable resource for staying up-to-date on all things customer identity verification.
OPPORTUNITIES
The 100x Impact Accelerator is open to applications from impact-driven social enterprises that work across eight sectors including health, climate and education. Selected enterprises will receive £150,000 grants and access to LSE's world-class expertise, plus a 12-week programme of bespoke support from experts and social unicorn founders. Register by March 10.
Do you have what it takes to become the next supplier to leading South African enterprises in the furniture sector? Apply for the 2023 eThekwini Furniture Cluster Acceleration Programme. Apply by February 28, 2023.
The Jasiri Talent Investor Programme is looking for highly driven individuals with a history of achievement and/or entrepreneurial action who aspire to launch a high-growth venture. Apply by April 23, 2023.
What else is happening in tech?