The Innotribe Startup Challenge, which gives young African startups in the financial technology space the opportunity to showcase their products and receive expert coaching and mentoring, is taking applications.
The Challenge will take place at the Society for Worldwide Interbank Financial Telecommunication (SWIFT)'s African Regional Conference (ARC) in Mauritius on 17-19 May 2016. This is the second year that Innotribe, SWIFT's innovation arm is bringing the Startup Challenge to Africa
Africa's financial technology startup community has grown exponentially in the last few years, driven by mobile payment innovation, especially in East Africa. The need for alternative means of payment was largely driven by a lack of access to formal financial infrastructures.
Innovations likely to disrupt the finance industry are cryptocurrencies, card technologies and micro-lending, and these are driving changes in the fintech space. Startups are taking on the challenge by merging these innovations with mobile payments, solving multiple problems at once.
"2015 saw a large number of African startup applicants exploring mobile payments, lending, big data and investment management", Innotribe Startup Challenge Manager Fabio Maffioli confirms. "We hope this year's entries will reveal opportunities to build on existing mobile payment platforms and that active tech hubs in East Africa will highlight the region's potential to deliver other disruptive technologies."
Uganda-based iwiafrica, one of the finalists from last year's competition, delivers mobile applications on top of existing mobile wallets to help banks and merchants increase mobile e-commerce.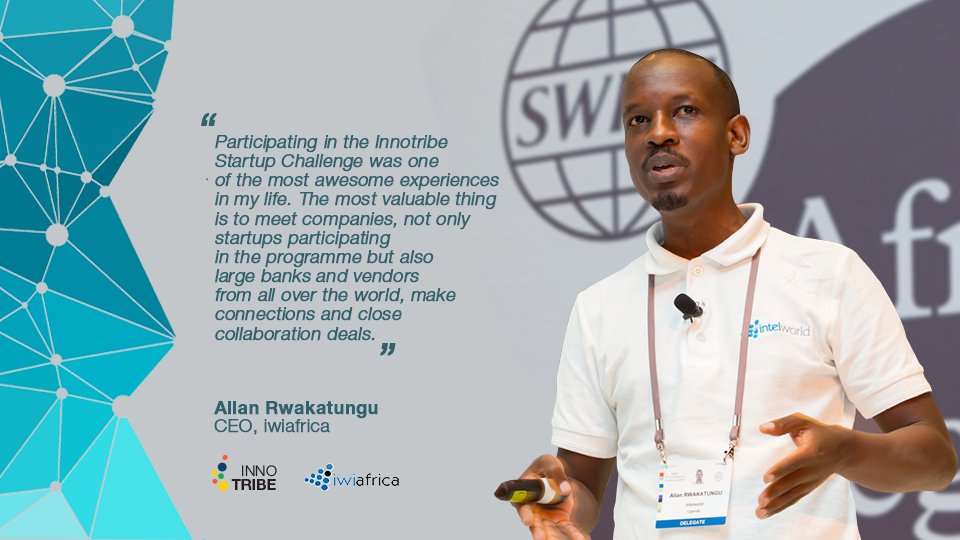 Other finalists from last year include South Africa-based YueDiligence, Green Model, Notafy and ZAQ Finance. The Innotribe Startup Challenge provided these startups with the opportunity to showcase their products and receive expert coaching and mentoring.
The startups participating in the programme get a chance to learn what others are doing in the fintech space while making connections with large corporations and vendors from all over the world.
This year, Innotribe will select twelve startups to showcase their innovations in Mauritius during ARC. The event attracts up to 500 high-level delegates from more than 40 countries, representing Africa's financial services community.
Three finalists from the showcase will then be selected to attend Sibos, SWIFT's annual global financial services conference on 26-29 September in Geneva. There the finalists will share the stage with fintech experts and receive a 10,000 USD cash prize each.
For more information about Innotribe and the Startup Challenge, visit www.innotribe.com