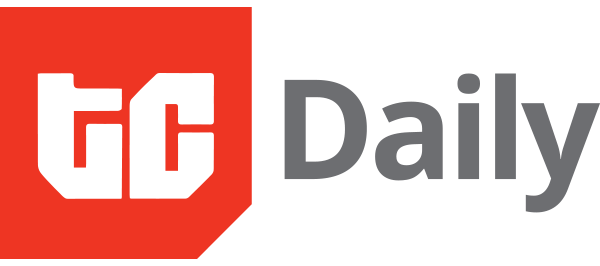 IN PARTNERSHIP WITH
Good morning ☀️ ️
Yoweri Museveni, Uganda's president since 1986 had
a few words
this week. "Facebook will talk but we shall move, they are not God. Recently, I heard people who came here for the first time, they were from the USA. When they reached, they asked me, 'where is the war?' I answered, 'which war?' They told me that they had seen on Facebook that there is a war in Uganda. Therefore, for such things, Facebook will fail."
In today's edition:
Nigeria is about to get its COVAX vaccine
Kenyan Space Agency
Jumia Foods
Opera & MTN's 2020 financial report
TC Insights
Nigeria is about to get its vaccine
Let's play a quick game. Guess which of these African countries is yet to receive COVID-19 Vaccine: South Africa, Egypt, Ghana, Nigeria, Ivory Coast.
The answer:
Nigeria - but this changes in a few hours. Nigeria is expecting 3.92 million doses of the AstraZeneca vaccine today. It will be the third West African country to take delivery under the COVAX scheme, after Ghana and Ivory Coast.
Who'll receive the vaccine:
Healthcare workers, frontline workers - the military, police, oil and gas workers, customs workers, and strategic leaders. Online registration
has already begun.
How much did this cost?
This vaccine is
free
. Nigeria is expected to receive a total of 16m free doses from COVAX within the next few months.
PARTNER CONTENT
Want to get smarter about fintech in Africa? Listen to the Decode Fintech Podcast by Paystack!
How do you expand your fintech into multiple countries?
In this episode, we talk about how to choose the countries to expand into, when to expand, how to hire in different markets, and lots more!
▶️ Listen to Episode 2: International Expansion 101!
Kenya's space ambitions
Kenya is making significant progress in its space exploration program. The Kenya Space Agency (KSA) is set to
launch
two mini-rockets from the Malindi Space Centre in collaboration with the University of Rome in August.
Backstory
The Kenya Space Agency (KSA) was established in collaboration with Italy in 1964 to promote and regulate space-related activities in the country. In 1970 it launched the first satellite named Uhuru (on behalf of Italy) from southeastern Kenya, which was the world's first earth-orbiting mission dedicated to celestial X-ray astronomy. In 2018, Kenya
deployed
its first satellite into orbit called 1KUNS-PF.
Why it matters
The two mini rockets are to be launched using high altitude balloons, an improvement of the rockets that were launched in the 1980s and 1990s. Kenya holds the title of having the highest number of satellites and rockets to be launched into space from Africa. Between 1967 to 1988, a total of 27 Italian and international satellites were launched from the Kenyan territory. Kenya is looking to retain its reputation as a space powerhouse. Satellites launched into space by rockets are used for many activities such as weather forecasting, food security mapping, livestock and wildlife monitoring, as well as disaster management.
Jumia wants to deliver more food
Last week Jumia
released its 2020 financial reports
and they suggest that it's making significant progress towards profitability. Its operating loss reduced by 34% from €227 million in 2019 to €149 million in 2020. In its quest to continue on this path it's going to
focus more
on food delivery.
Why so?
20% of all transactions across the Jumia platform is made up of food and growing quickly. The e-commerce giant completed 5 million such orders in 2020.
What's next?
Jumia will expand to Egypt following the exit of Uber Eats. The move into Egypt means Jumia is offering some form of delivery in 11 of its markets except South Africa, where Naspers-owned Mr D and Uber Eats dominate.
Why it matters
In 2020, demand for delivered meals and groceries exploded worldwide as restrictions to contain the coronavirus kept everyone indoors. Morgan Stanley
estimated
that the online delivery market hit $45 billion in 2020. Although in Africa, the trend has been slower to take off because internet connections remain sluggish and unaffordable for large parts of the population. Jumia would rather align themselves with where the money is being spent and clearly, food is where it's at.
PARTNER CONTENT
As industry experts and architects of continuity, Vertiv collaborates with customers to envision and build future-ready infrastructure. We leverage our portfolio of hardware, software, analytics, and services to ensure a customer's vital applications run continuously, perform optimally, and scale with business needs.
Vertiv | LinkedIn
Opera & MTN's 2020 financial results are in
Last week, Opera, the software company that owns the widely-used Opera browser and content platform, Opera News, released
its results
for the fourth quarter of 2020.
Highlights
Dify:
Opera announced a new digital wallet - Dify - that will fully integrate with the Opera browser, making online shopping more convenient for Opera browser users.
Opera News
: The content platform which has 200 million users in emerging markets is expanding into more 'developed' markets.
OPay:
Opera which owns 13.1% of the fintech startup, OPay, says it processed a gross transaction value of $2 billion in December alone, a 43% jump in two months.
Read more:
Opera's Q4 results claim OPay processed $2 billion in transactions in December 2020
And MTN
If there were ever any doubts about MTN Nigeria being Nigeria's telecoms juggernaut, its 2020 financial report, with a profit before tax of ₦298 billion ($800m), clears that doubt.
Highlights
It added 12.2 million subscribers. This increase means that MTN has 76.5 million active subscribers in Nigeria, miles ahead of Airtel, which said in February that it has 44.4 million subscribers. MTN's active data users also increased by 7.4 million which brings its total number of active data users to 32.6 million. MoMo's agent network has increased by 259.2%. This growth happened because MTN converted its distribution network, which has for years sold airtime, to MoMo agents as well. For 2020, voice revenue was ₦897 million ($2.4m), an increase of only 5.9% from the previous year. Data revenue on the other hand is up 51.2% year-on-year as it contributed ₦332 million to the bottom line.
Read more:
Despite business challenges, MTN Nigeria reports profit before tax of ₦298 billion
Written by - Daniel Adeyemi
Edited by - Edwin Madu & Koromone Koroye