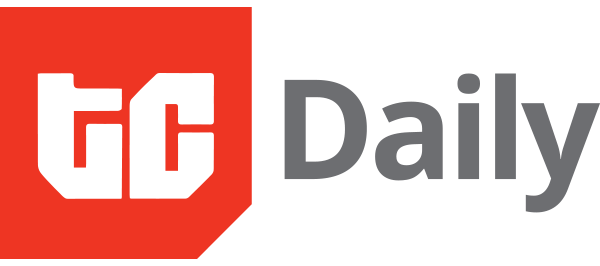 IN PARTNERSHIP WITH
Good morning ☀️ ️
When last did you share TC Daily with someone else? Let's make it today :-)
In today's edition:
Liquid Telecom's new identity
Nigeria's USSD issue
Stripe's latest valuation
Billboard, but for Nigeria
New name, new gameplay
Last month, Africa's largest fibre company founded by Zimbabwean billionaire Strive Masiyiwa raised $840 million in debt capital. This week it announced it's changing its identity from Liquid Telecom to Liquid intelligent Technologies.
Backstory
Founded in 1997, the company started as the satellite and voice operator of Econet Satellite Services, a subsidiary of Econet Global. Then in 2004, Econet Satellite Services as it was called rebranded to Liquid Telecom and went on to launch high-speed, cross-border fibre networks linking Southern Africa to the rest of the world in 2009.
Over the years, as part of this growth, Liquid Telecom made numerous acquisitions, including the ISP Zimbabwe Online in 2012, Kenya Data Networks in 2013, Realtime Zambia in 2015, and Neotel in 2017.
Currently, Liquid has installed more than 70,000 kilometres (43,500 miles) of fibre across Africa. It operates five data centres in South Africa, Kenya and Rwanda.
Big picture: Looking beyond just the telecoms space, the company is now looking to become a one-stop-shop technology group through the expansion of its cloud business, cybersecurity services, and other technologies.
PARTNER CONTENT
Want to get smarter about fintech in Africa? Listen to the Decode Fintech Podcast by Paystack!
The moments that truly make a company are when things don't go as planned. In Ep. 4, Francis Appiah, Operations Manager at expressPay 🇬🇭 shares how his team leverages near-disappointing moments to turn customers into loyal brand advocates. .
▶️ Listen to Episode 4: How expressPay Builds Trust with Customer Service
Nigeria's USSD issue
"The USSD is a service we are providing for the banks and there is a cost incurred by telecom operators for providing those services."
That's the Chairman of ALTON Gbenga Adebayo in November 2019 when the Association of Licensed Telecommunications Operators of Nigeria (ALTON) first threatened to disconnect banks from Unstructured Supplementary Service Data (USSD) services.
Nigerian telcos and banks began a dispute on who should pay for USSD sessions. The telcos, who provide the platform for the USSD service, had proposed to take a cut of N4.50k per 20 seconds from the charges paid by customers to the banks. However, the banks kicked against it, alleging that it would raise the cost by 450%.
And because nothing changed...
On Friday 12th March, ALTON again said telecom companies will disconnect Financial Service Providers from USSD services starting from Monday, March 15th, due to a ₦42bn ($110m) debt owed. But the government intervened and is trying to resolve this issue.
Why it matters: USSD services allow phone users to perform banking transactions with a communication protocol available on GSM cellular network -- without the internet. The use of USSD services has grown in importance in Nigeria over the years because of the low internet penetration and many banked people, who rely on the USSD feature to transact.
What's Next: A meeting among key stakeholders was held yesterday to resolve the issue. We're keeping our fingers crossed for the outcome.
Stripe's latest valuation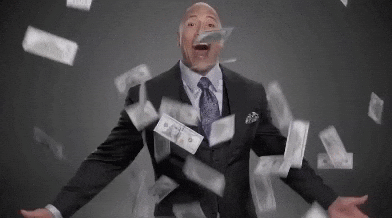 Payment startup Stripe has seen its valuation rise to $95 billion after it raised $600m in its latest funding round. Since the announcement was made there have been questions around what it means for African fintech company Paystack which it acquired last year and Stripe's new valuation.
More money for Paystack?
I doubt. Stripe said it will use the funding to expand its business in Europe, with a focus on its European HQ, and also to beef up its global payments and treasury network. Of the 42 countries in which Stripe powers businesses today, 31 are in Europe.
Valuation: Before the announcement of stripes recent valuation, Stripe was reportedly worth $115 billion on the secondary market and its recent valuation was tipped at being $100 billion. It's not clear whether those numbers were inaccurate, or if Covid had an impact on the final valuation, or if European investors simply drove a hard bargain.
Looking forward: As Stripe strengthens its business ties in Europe, it will also soon be expanding its reach in Brazil, India, Indonesia, Thailand and the UAE.
Despite Stripe's successful run and the global economy's shift online, still, only 14% of commerce takes place online today.
TurnTable Charts: It's like Billboard but for Nigeria
In the world of music, there are many charts. These charts let you know which artist is hot at the moment and, based on their position on the charts, exactly how hot they are.
In Nigeria, home to recent Grammy winners Burna Boy and Wizkid, the existing charts range from radio and TV charts that tell you what's popular on a particular station or channel to charts on audio streaming services like Apple Music that let you know what people in a region are listening to the most.
Following in the footsteps of Billboard, publishers of the Billboard Hot 100 charts, two Nigerian music lovers have set out to establish Nigeria's 'one chart to rule them all.'
Ayomide Oriowo and Similoluwa Adegoke are co-founders of TurnTable Charts, a service that combines airplay and streaming data to provide Nigerians with a true representation of what the country is listening to at the moment.
Read more: TurnTable Charts is redefining music charts in Nigeria
Event:TechCabal Live with Tsakane Ngoepe
Join us this Friday, March 19 by 11 am on our next TC Live with Tsakane Ngoepe, M-KOPA's Chief of Staff.
M-KOPA launched in 2011 with less than 12 staff members. As of 2015, the company was already hiring four new people every week. Today, the company has a workforce of over 2,000 employees.
Tsakane will speak about how African startups can manage their teams as they increase in size and complexity, especially as they expand into new markets. She will also be discussing her experience and lessons as a young, African woman in tech.
Written by - Daniel Adeyemi
Edited by - Edwin Madu & Koromone Koroye