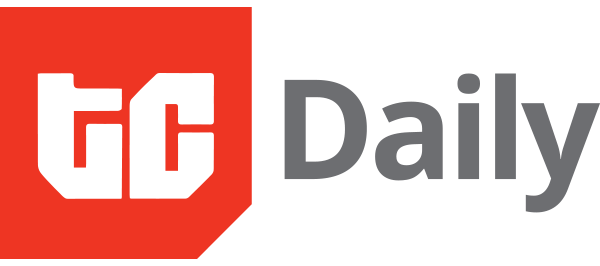 IN PARTNERSHIP WITH
In today's edition:
NIN deadline extension
Meet TERAWORK
Kenya's highest number of mobile subscribers
LG pulls out of smartphone business
Nigeria's NIN-SIM registration deadline extended again
Today was supposed to be the deadline for Nigerians to link their National Identification Numbers (NINs) to their SIM cards, but the exercise has been extended again by one month to May 6th.
Backstory: The move by the Nigerian Federal Government for citizens to procure the NIN and link them with their SIM cards was first announced in mid-December 2020. A two-week period was prescribed for the exercise, but after it was clear that the time window was insufficient, the federal government extended it to February, and then April 6th.
Who's happy about this: About 17 million Nigerians who haven't done this exercise.
Who's unhappy about this: Thousands of Nigerians whose earn a living from SIM registration. They will have to wait a little longer for business to resume as normal.
Read more: Nigerian Government extends NIN-SIM registration deadline to May 6
PARTNER CONTENT
Increase your online sales with a Paystack Storefront - a free, beautiful seller page that helps you bring creative ideas to life.
Kenya's highest number of mobile subscribers
For the first time ever, as at December 31st 2020, the total number of mobile subscriptions in Kenya surpassed 60 million.
The breakdown
Safaricom's number of active mobile subscriptions increased to 39.1 million from 38.1, maintaining its 65% majority share.
Airtel Kenya's numbers grew by 2.5%, the highest in the quarter, to 16.7 million.
Other players, Telkom Kenya, Equitel and Jamii Telecommunications Ltd who control less than 10% of the market also grew their active mobile subscriptions.
Big picture: Mobile subscriptions in Kenya have continued to grow quarter by quarter, majorly due to multi-SIM registration and the availability of low-end smartphones.
This increase in subscribers is also expected in other African countries. Sub-Saharan Africa is expected to add 130 million new subscribers by 2025 with half of that growth spurt coming from Nigeria, Ethiopia, Democratic Republic of Congo, Tanzania and Kenya as per Quartz.
TERAWORK is fast becoming a home for African freelancers
In 2015, Femi Taiwo wasn't planning to start a new company until he was duped by a company he outsourced a project to.
Already behind schedule, he found a company online that claimed it could execute the project. In the end, they couldn't deliver and wouldn't refund his money. He eventually lost over ₦300,000 (at that time about $1,500) made as a deposit payment in his desperation to deliver this project.
Back then, foreign freelance sites were not as popular as they are now. After that incident, he checked around and realized that the popular marketplaces – Konga, Jumia and others – were selling products but he couldn't find a proper marketplace for services in Africa.
So he decided to fix this problem.
Read more: TERAWORK is fast becoming a home for African freelancers
LG is pulling out of the Smartphone business
South Korean electronics manufacturer LG announced it will join the likes of Blackberry and will stop making phones.
Wait. How did we get here?
In 2013, LG was the world's third-largest phone manufacturer. But in recent years it has struggled. LG's smartphone division has had nearly six years of consecutive losses totalling about $4.5bn according to Reuters.
At the end of 2020, LG commanded about 2% of the global mobile phone market with sales of just 23 million phones according to data from Counterpoint, a research firm. In contrast, Apple and Samsung had 21% and 18% of the market respectively.
But LG will be fine
It's still a major player in consumer electronics, including in television sales. It had about 16% of the global TV market in 2020, according to the research firm Omdia.
What's next for LG?
The company said it would focus on other growth businesses such as connected devices for the home, robotics, and electric vehicle components. It's one of the world's major suppliers of the battery cells used in electric cars, and it also makes parts like touchscreen displays used on car dashboards.
Written by - Daniel Adeyemi
Edited by - Edwin Madu & Koromone Koroye