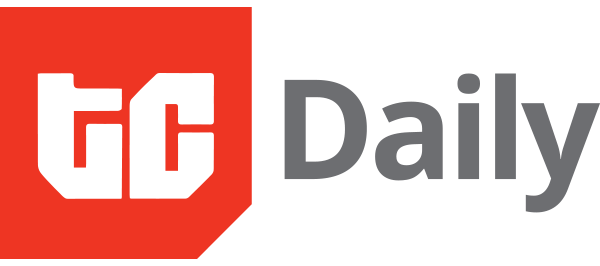 IN PARTNERSHIP WITH
Good morning ☀️ ️
"Jack will be in Accra, so this will be his base while he visits the other countries on the continent and I am hoping that his friends would also follow him and see what he finds so special about Accra."
Last week, Ghana's Minister of Communications and Digitalisation announced that Jack Dorsey is expected to stay in Ghana for 6 months to set up Twitter's Africa HQ.
In today's edition:
Centre Stage
Samsung is back on top
Tunisian fintech startup Expensya raises $20m
Twitter spaces now available to users with 600+ followers
Designing and building sustainable commercial spaces in Nigeria
As workplaces continue to re-open, many organisations are adopting the hybrid work model – a new working style that combines work remotely and from the office.
The hybrid work model is perfect for most businesses, especially those with heavy dependence on their operations and customer service teams.
Kobo360 is an example of a company with a robust operational and customer service team. The logistics startup helps cargo owners request and schedule trucks to pick up and deliver their goods to specified destinations. It's not hard to imagine how difficult it would have been to manage a call centre via Zoom. So Kobo360 needed a new office that was uniquely designed to fit their business operations needs.
In this week's edition of Centre stage, Koromone talks with Yinka Dayo-Adepoju about the behind-the-scenes story of how he designed Kobo360's new office.
PARTNER CONTENT
Samsung is back in the top spot of the global smartphone market
In the last quarter of 2020, for the first time since 2012 when Samsung took over the top spot from Nokia, Apple sold more smartphones in a quarter than Samsung.
Well, Samsung is back in its top spot after 2021 first quarter's stellar performance.
According to research firm, Counterpoint, global smartphone shipments rose 20% YoY in Q1, 2021 to 354 million units with revenue reaching $113 billion, the highest in Q1 of any year. Now that's a lot of phones. For context, an estimated 700m smartphones were sold in 2012.
Here's how the top smartphones performed
Samsung shipped 76.8 million units in the first three months of 2021. Thanks to the new Samsung Galaxy S21 series the company's shipments increased to beat Apple, reclaiming its top spot. The Galaxy S21 series was launched earlier than usual this year as the company hoped to gobble up market share from troubled Chinese tech company Huawei.
Apple came in second, mainly supported by last year's launch of the iPhone 12 series. Strong demand for the iPhone helped the company post a record first-quarter market share in several markets, including China, India, Japan, and the US.
Others: Chinese smartphone makers Xiaomi, OPPO, and Vivo ranked third, fourth, and fifth consecutively. The three Chinese OEMs had a terrific performance in the period, gaining record market shares in markets like China, Europe, Latin America, and South Asia as they sought to fill the gap left by Huawei.
Shortage of chips
Despite the ongoing global shortage of computer chips, the top five smartphone OEMs still recorded stellar performances.
Why so? Counterpoint says supply chains prioritized the big five, which gave them an advantage. But this might soon come at a cost, as the shortages will push specific component prices up.
The companies affected by this could absorb the cost increase by being creative with other materials or simply pass the added costs to the consumers.
Opportunity
Applications to Google for Startups Accelerator Africa Class 6 are now open!
Google for Startups Accelerator Africa is a three-month accelerator program for Seed to Series A technology startups across the African continent. The accelerator is designed to bring the best of Google's programs, products, people and technology to startups that leverage machine learning and AI in their company today or plan to in the future.
Interested? Apply here
Tunisian fintech startup Expensya raises $20m funding for international expansion
Tunisia-based B2B expenses management solution Expensya has raised a $20 million funding round to scale its R&D and fuel international expansion. This round was led by MAIF Avenir and Silicon Badia, with participation from French investors ISAI and Seventure Partners.
The Series B round takes Expensya's total raise to date to over $25 million, making it the best-funded Tunisian startup and one of the best-funded SaaS startups of the Middle East & North Africa.
Founded in 2014 by Karim Jouini and Jihed Othmani, Expensya offers a software-as-a-solution (SaaS) platform that helps businesses of all sizes manage their expenses. So far, it has serviced over 5,000 companies in approximately 100 countries.
The startup saw 100% growth during the pandemic and is now working on providing the most comprehensive payment and expense management experience for its customers. Expensya also plans to recruit more than 100 new employees over the next three years.
In other related funding news: Goodwell Investments launched a new $60m fund to support high-growth African SMEs and Mastercard invested in Rwandan female-focused eCommerce platform Kasha
Twitter spaces now available to users with 600+ followers
Twitter announced yesterday that it's making Twitter Spaces available to any account with 600 followers or more, including both iOS and Android users. It's also preparing to launch features like Ticketed Spaces, scheduling features, reminders, support for co-hosting, accessibility improvements and more.
Why 600+ followers?
Twitter says it decided on the 600 follower figure as being the minimum to gain access to Twitter Spaces based on its earlier testing. Accounts with 600 or more followers tend to have "a good experience" hosting live conversations because they have a larger existing audience who can tune in. However, Twitter says it's still planning to bring Spaces to all users in the future.
What's clubhouse doing? Twitter Spaces rival Clubhouse announced a reminders feature during its town hall event on Sunday as well at the start of its external Android testing. Clubhouse is still only available to iOS users.
It looks like it's going to be a battle of features over the next few months between these two.
Read more: Twitter expands Spaces to anyone with 600+ followers, details plans for tickets, reminders and more
Written by - Daniel Adeyemi
Edited by - Edwin Madu