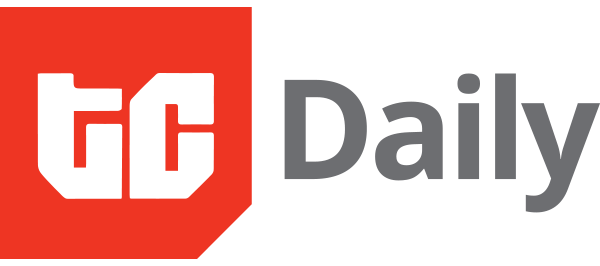 IN PARTNERSHIP WITH
Good morning ☀️ ️
It's Thursday...and if you stand on your tiptoes you can see Friday!
In today's edition:
Ghana receives COVAX vaccine
The 2020 smartphone market
My Life in Tech
Nigerians don't buy insurance
Ghana receives COVAX Vaccine first
There are no prizes for the first position here but it's worth celebrating that yesterday, Ghana
became the first country
to receive the Oxford-AstraZeneca COVID-19 vaccine from COVAX (COVID-19 Vaccines Global Access). The country received 600,000 doses.
Why it matters:
This is a major milestone in combating the spread of COVID-19 in Africa and a step forward in COVAX's drive to provide 600 million vaccines for 20% of Africa's population. COVAX, which is co-led by the World Health Organisation (WHO) and GAVI Alliance, was launched in 2020 to mobilise resources for innovative and equitable access to COVID-19 diagnostics, treatments and vaccines.
Who won't be needing this vaccine?
South Africa. In January, the South African government bought 1.5 million AstraZeneca vaccines but early findings by scientists and researchers showed that it only offered minimal protection from infection by the new variant. The AstraZeneca vaccines were afterwards
replaced
with nine million doses of the Johnson and Johnson (J&J) vaccine.
Who's really looking forward to receiving the Vaccine?
Nigeria. After a long delay, the Oxford-AstraZeneca vaccine was approved for use in Nigeria by the National Agency for Food and Drug Administration and Control (NAFDAC) last week. The Nigerian government had said it was expecting 58 million doses of COVID-19 vaccines from COVAX and the African Union's AVATT(Africa Vaccine Acquisition Task Team) platform.
Looking forward:
Based on
a distribution report
shared by COVAX earlier in the month, a total of 336 million doses were announced to be donated to over 120 countries. There are still over 30 African countries on the list yet to receive their vaccines.
PARTNER CONTENT
Want to get smarter about fintech in Africa? Listen to the Decode Fintech Podcast by Paystack! Ghana 🇬🇭 is the fastest growing mobile money market in Africa.
How did this happen?
In this pilot episode, we spoke with regulators (GhIPSS), operators (MTN) and entrepreneurs to break down the story of how mobile money took off.
Listen to Episode 1: A History of Mobile Money in Ghana!
How many Smartphones were sold in 2020?
1.3 Billion
. That's the number of phones sold in 2021
according
to Gartner, a world-leading research company.
Meet the top 5 smartphone sellers
Samsung
remained at top of the smartphone market with 253 million sales in 2020 despite experiencing a year-on-year decline of 14.6%.
Apple
came in second selling 199 million smartphones. Sales surged by 15% in the last 3 months of the year after the launch of the 5G iPhone 12 series.
Huawei
recorded the highest decline - a 24.1% decline - among the top five smartphone vendors with 182.6 million sales. Huawei's decline was mainly due to the ban on the use of Google applications on Huawei's smartphones by the Trump administration.
Xiaomi's
market share surpassed 10% after a significant growth of 15.7% during the year – the largest growth of the top 5. The maker sold a total of 145.8 million smartphones.
Oppo
sold 111.7 million smartphones to gain a market share of 8.3%. Apple and Xiaomi were the only two smartphone vendors in the top-five ranking to experience growth in 2020
Big picture:
2020 wasn't a good year for smartphone manufacturers. The problems started in Q1 when sales dropped by due to the COVID-19 pandemic. In 2021, it's expected that more smartphones will be sold, due to the availability of lower end 5G smartphones and innovative features in non-5G smartphones. Would you upgrade your smartphone this year?
PARTNER CONTENT
As industry experts and architects of continuity, Vertiv collaborates with customers to envision and build future-ready infrastructure. We leverage our portfolio of hardware, software, analytics, and services to ensure a customer's vital applications run continuously, perform optimally, and scale with business needs.
Vertiv | LinkedIn
Kenyans deserve better housing – James Muriuki is on the job
James Muriuki grew up in Nairobi with his mother and his elder sister, Lucy. Before they moved to a house his mother built, the family lived in three rented apartments. With each of these apartments came new levels of inadequate maintenance. In the first one, which was poorly ventilated, the family almost died of carbon monoxide poisoning in their sleep. In the second one, a wiring issue caused a bulb to catch fire. The decision to build a house of their own came after the third apartment. A young unsuspecting Muriuki, sitting on the toilet, had the ceiling rain down on him. In this
week's edition of my life in tech
, Edwin shares the story of James Muriuki's response to the issue of poorly managed rental housing in Nairobi.
EVENT
After going virtual for the first time last year due to the COVID-19 pandemic, we are pleased to announce that this year's AfriLabs Annual Gathering which coincides with AfriLabs 10th year anniversary will be held in
Marrakesh, Morocco from 25th-27th October 2021.
The theme for this year's Gathering is
"AfriLabs at 10: A Decade of Empowering and Inspiring Innovation across Africa"
and Douar Tech, an AfriLabs Member Hub based in Morocco will be a co-host of the event. To stay updated on the activities of AfriLabs and information about the AfriLabs Annual Gathering and how you can be a part of it, kindly subscribe to our community newsletter
here
.
It's not my portion
Just 1% of working Nigerian adults have an insurance plan of any type. Car insurance is supposed to be a compulsory requirement for owning and driving cars in Nigeria, but it has been a tough sell. Unless you are a landlord, housing insurance probably never crosses your mind. The most tantalizing health and life insurance packages face the assured "God forbid" rebuttal, with a sprinkling of "it's not my portion". Insurance is future relief against unforeseen events. By paying a fixed regular amount every month or so, an individual buys an ability to start, not from scratch, but from the point of last use when something wrong happens. Insurance preserves value and removes the fear of starting over, which can be crippling at times. So why has it been difficult to get Nigerians interested in insurance plans? To find out the answer to this question,
read this recap article
on
Digital Identity Matters
, a recent live discussion on the intersection of identity technology and insurance organised by VerifyMe Nigeria.
Written by - Daniel Adeyemi
Edited by - Edwin Madu