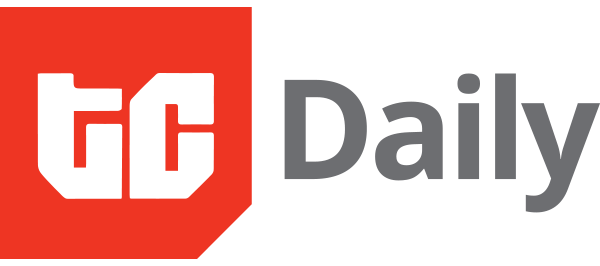 IN PARTNERSHIP WITH
Good morning ☀️ ️
We really want to know what ways to make the newsletter better for you, so this is the last reminder for this quarter to please help fill our survey on what you think about TC Daily.
In today's edition:
Andela's expansion
Uber and Bolt drivers strike in Lagos
Showmax reduces its price
What would you like to ask an investor?
Andela expands to Latin and South America
Andela, the company known for connecting African software developers to global clients, is expanding its talent pool to welcome Latin and South American developers.
Backstory: In July 2020, Andela closed its physical offices in Nigeria, Uganda and Rwanda to become a fully remote company. The particular rationale at the time was to increase the number of Africans who could apply to work for the company as software developers.
The closure of its physical office was also during the lockdown, so the pandemic's restriction on physical movement also validated the move. Andela's physical offices were sited only in major cities in each country they operated (Lagos, Nairobi, Kampala; their Cairo operation was remote-first from day one). Anyone who wanted to be an Andela developer had to move to these cities.
Bottomline: Andela has been evolving over the years, evolving from a source of technical talent to a full cycle talent partner. It's expansion is a testament to the company's ability to reinvent itself whilst still creating jobs.
Read more: Andela moves beyond Africa, now accepts developers from Latin and South America
PARTNER CONTENT
Increase your online sales with a Paystack Storefront – a free, beautiful seller page that helps you bring creative ideas to life.
Uber and Bolt drivers in Lagos begin strike action today to protest "systemic slavery"
International Trade Centre Challenge
The ITC FastTrackTech challenge is aimed at start-ups tackling the issue of affordable and reliable internet connectivity in Africa with innovative and resilient tech solutions.
Applications are open to startups from the following countries: ECOWAS countries, Rwanda, Ethiopia, Tanzania, Zambia and Uganda.
Interested? Learn more and apply here. Application closes on April 30th.
Showmax reduces prices
What questions would you like to ask an Investor?
Who are the different investors in the African ecosystem? What kind of deals are they looking for? What mistakes do founders make?
At one point or the other, every investee, startup founder, and CEO was once a newbie navigating the murky waters of institutional investment. Maybe they even got burnt because they didn't know the right questions to ask or what to look out for.
I'll be asking those questions and learning from the different investors in the African ecosystem. Look out for the first edition of #AskAnInvestor tomorrow.
What else we're reading
Written by – Daniel Adeyemi
Edited by – Koromone Koroye & Edwin Madu