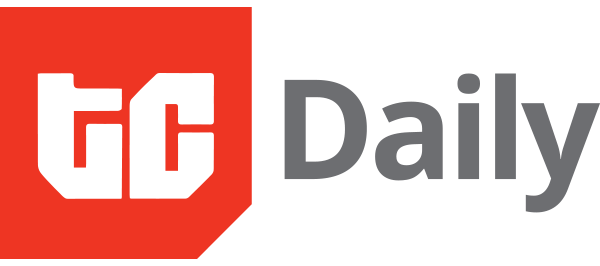 IN PARTNERSHIP WITH
Good morning ☀️ ️
I know you've probably heard this already... but have you filled our survey?
In today's edition:
Helping kids and adults brush their teeth better
South African healthcare startup raises $1.1 million
Ghanian startup Zeepay acquires Zambia's Mangwee Mobile Money
South Africa halts vaccine rollout again
Former Amazon engineer, helping kids and adults brush their teeth better
Teaching a child to brush their teeth is an activity that can be both rewarding and extremely draining. Sometimes they just lick the toothpaste; most times they can't be bothered with the activity and fail to see what the fuss is about.
In 2019, Tolulope was on the Forbes 30 under 30 Technology list, and before co-founding Playbrush, he was an Amazon engineer.
How it started: It all started in 2014. While visiting Tolulope in Dublin, his friend Vagar proposed the idea of creating a way to help kids brush better by linking their brushes to games. It came from having watched his young godson learn to brush his teeth. The idea sounded intriguing and work began on building the actual product.
Quitting his job at Amazon: Tolulope was raised by both his parents in Lagos, Nigeria. If you ever wondered where he got the gall to quit a job at Amazon and take a 50% pay cut, you would need to look no further than his parents.
Both of them quit their jobs at the age of 41. His mother quit her job as a teacher to run a school and his father left his job at the bank to focus on his furniture factory.
Read this week's edition of my life in tech, Edwin shares the story of Tolulope Ogunsina, an African making a difference in the world of tech.
PARTNER CONTENT
We're looking for an experienced editor to help build Africa's largest digital business media network. Does this sound like you? Join Paystack as a Managing Editor. Apply here
South African healthcare startup raises $1.1 million
South African digital healthcare startup, Quro Medical, has just secured $1.1 million in seed funding. This round was led by Kenyan and South African venture capitalist firms Enza Capital and Mohau Equity Partners.
About: Founded in 2018 by Dr Vuyane Mhlomi and Zikho Pali, Quro Medical is based in Johannesburg and leverages technology to make healthcare more accessible and affordable.
Mhlomi grew up with parents who had chronic health issues and spent a lot of time waiting to see doctors and specialists. When the opportunity arrived, he left his hometown of Khayelitsha, a peri-urban community in the fringes of Cape Town, to study medicine at the University of Oxford and on returning, founding Quro Medical with a team of like-minded people became his response to an ailing healthcare system.
What the founders said: "Every evidence that's out there has demonstrated that patients do better at home. Faster recovery, fewer risks to infections, patient satisfaction with care is higher, and sometimes clinical outcomes that are superior to conventional care. And this is why we're driving the shift away from the hospital."
Partnerships: Quro Medical has also partnered with MTN to enable better connectivity as a lot of their services, including real-time tracking of patient vitals, are dependent on sound internet connections.
Read more: Quro Medical, the South African startup pioneering hospital-at-home services, has raised a $1.1m seed round
MEST Startup Creation programme
Ghana's Zeepay acquires Zambia's Mangwee Mobile Money
PARTNER CONTENT
You don't need the pain to be a smart lender.
Lendsqr provides the easiest and most reliable lending solution for alternative lenders in Nigeria. Now you can reach millions of borrowers at an unimaginable scale at an unimaginable low cost.
Request a demo here.
South Africa halts Vaccine rollout again
South African Health Minister Zweli Mkhize has announced that South Africa will temporarily suspend its Johnson & Johnson (J&J) COVID-19 vaccine rollout.
Why? This followed a recommendation from U.S. health officials to pause the use of Johnson & Johnson's COVID-19 vaccine based on concerns about rare and severe blood clotting side effects. Six women under 50 developed rare blood clots in the United States among more than six million people given the J&J shot so far.
Sounds like Déjà vu?
Yes, The South African government earlier bought 1.5 million (estimated to cost $7.8m) AstraZeneca vaccines but early findings by scientists and researchers showed that it only offered minimal protection from infection by the new variant. So it backed out and ordered nine million (estimated to cost $90m) doses of the Johnson and Johnson (J&J) vaccine.
Zoom out: South Africa's COVID-19 vaccine deals with Johnson & Johnson (J&J) and Pfizer have non-refundability clauses, meaning down payments will not be returned under any circumstances. With over $100m spent South Africa can not afford to let its second set of vaccine waste.
We're hiring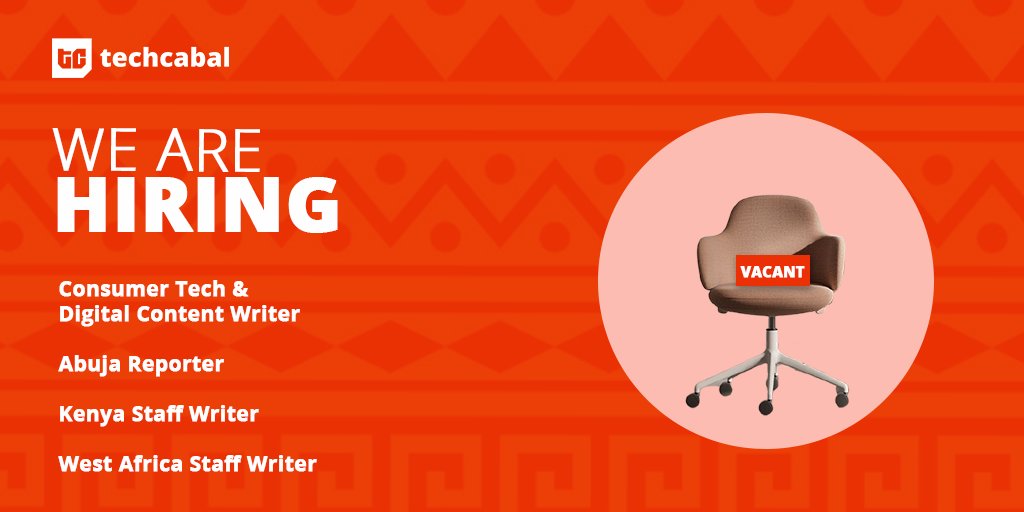 Curiosity, access, imagination, and ambition. These are four of the most important things we're looking for in TechCabal team members.
Would you like to join TechCabal?
We are currently expanding our editorial coverage to tell more stories across West and East Africa.
Interested? Learn more and apply here
Written by - Daniel Adeyemi
Edited by - Koromone Koroye & Edwin Madu