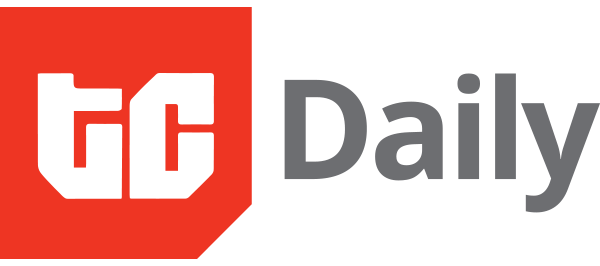 IN PARTNERSHIP WITH
Good morning ☀️ ️
We've noticed that some TC Daily subscribers using Yahoo Mail haven't been getting our emails. Please reply to this email if you subscribed with a Yahoo and you've been getting our emails in the past week.

We have something different for you in today's newsletter: Quick Fire 🔥 - a Q & A section with different players in the African tech community.
In today's edition:
Quick Fire 🔥
A platform that lets music fans invest in artistes
Another round: Nigerian Banks vs Telcos
A conversation with OList's CEO
TC Insights
Quick fire 🔥 with Fu'ad Lawal - Growth Lead, Eden Life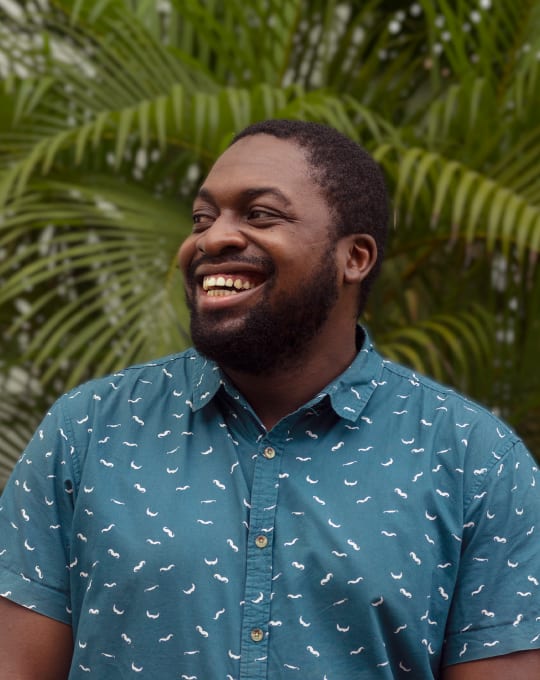 Explain your job to a five-year-old.
I look for all the people who like what we're doing, and convince them to pay for it.
What keeps you at night?
Growth. That's what keeps me up at night man. Na God dey give customer, but na person dey go find am. [God gives us customers but we still need to find them]
What's the best advice you've ever received in your career?
Anything I say here is going to be a lie. Next question.
What's something you wish you knew earlier in your career/life?
I just wish I had a laptop much earlier to have enough time to play with it, then be bored, then be thinking about what I could make with it. Let me explain.
Getting a laptop as a teenager is not the same as getting a laptop as an adult. A laptop as an adult is almost always a need. You need it for a school thesis, or for work. Your relationship with the machine is need at first sight. It's never really the same as growing with it.
What's the oddest job you've ever done?
It's only odd in the context of what I currently do – I used to make beads and sell.
A genie gives you one wish for the African tech ecosystem, what would yours be?
Thoughtful government.
PARTNER CONTENT
We're looking for an experienced editor to help build Africa's largest digital business media network. Does this sound like you? Join Paystack as a Managing Editor. Apply here
A platform that lets music fans invest in Artiste
On Dec 9, 2020, Mr Eazi put out a tweet alluding to a system to allow fans to own equity in his music.
While we wait for a chance to own Mr. Eazi song shares, Nigeria's first domestically launched music streaming service, uduX just created something similar.
uduX has developed a new product called PopRev in partnership with PiggyVest.
About PopRev: PopRev will allow music lovers to invest in their favourite musician's project and make profits based on the project's digital streaming performance.
According to uduX's CEO, "PopRev gives artists access to funding while letting them keep their masters. We're creating a new artist revenue model driven by fans' social engagement and the new normal of 'sharing'. We want to give investors access to metrics and the performance of their investments on-demand. For the wider industry, we're providing a leg-up to the untapped potential of musical talent in the African diaspora."
Read more: PiggyVest and uduX present PopRev, a platform that lets music fans invest in artistes
Nigerian Banks vs Telcos: Row over $103m USSD debt may enter another round
OList's CEO talks about building in silence
PARTNER CONTENT
You don't need the pain to be a smart lender.
Lendsqr provides the easiest and most reliable lending solution for alternative lenders in Nigeria. Now you can reach millions of borrowers at an unimaginable scale at an unimaginable low cost.
Request a demo here.
TC Insights: Funding Tracker
This week was a sharp contrast to the last. 5 startups raised over a million each, and there were nine deals altogether totalling $21.1m. Fintech carted $16.5m of the total sum in six deals.
Let's have a look at the deals in more detail:
Whew! That's it for this week.
Follow us on Twitter to stay updated; there just could be more today.
job opportunities
Check out other opportunities on our Job Opportunities page
Written by - Daniel Adeyemi
Edited by - Koromone Koroye & Edwin Madu