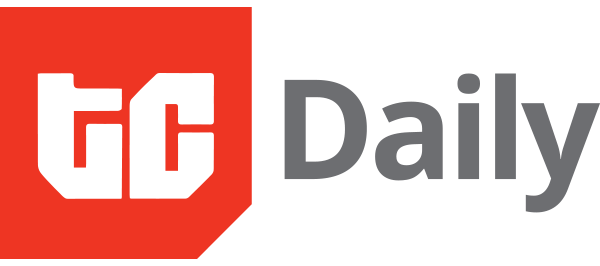 IN PARTNERSHIP WITH
Good morning ☀️ ️
Ever wondered what it's like taking a company public? This reality TV show will follow five companies for ten weeks on their journey to being listed.
In today's edition:
Quick Fire 🔥
Netflix pushes back against South African government
TalentQL's plan to create more African senior developers
Apple's dominance of the wearables market
TC Insights: Funding Tracker
Quick Fire 🔥 with Ugo Iwuchukwu
– Explain your job to a five-year-old
I help really cool companies talk to their communities and customers.
– What keeps you up at night?
I'm not even going to lie, I sleep like a log of wood. Once in a while, I get anxious about work and life. I have been told it's part of growing old. I am not a fan.
– What's something you wish you knew earlier in career/life?
That my career was actually a career. It sounds weird but I got to where I am entirely by accident. I didn't know that marketing or communications was a thing. I just kept taking the next job and the next job and one day HR said this is what you do and I was like 😮. If I knew this earlier, I probably would have studied something else in university.
– What's your favourite podcast?
I listen to an unholy number of podcasts so this is an incredibly hard question. I can't pick one but my top three are The Daily by New York Times, Snacks Daily by Robinhood and The Joyce Meyer Podcast. I literally cannot finish a day without listening to at least two of them.
– What's the best advice you've ever received in your career?
Monale Alemika once told me, "Nobody knows what they're doing, everyone is winging it. It only makes sense at the end." It really helped me manage my anxiety during a very difficult period of my life.
– What (singular) achievement are you most proud of?
My boss gave me what felt like a huge budget to make a commercial. I had zero experience to do this and literally thought he was not well. He saw something in me that I did not. Anyway, I am proud of it because I was sure I would die but I didn't and the commercial turned out really well.
– A genie gives you one wish for the African tech ecosystem, what would yours be?
That the African economy can grow so tech companies can make more money.
*Ugo is a marketing & communications manager at Helium Health
Netflix vs South African Government
Since the 6th of January 2016 when Netflix officially launched in South Africa, its relationship with the South African government has been smooth sailing until recently.
What happened?
The government plans to set a 30% local content quota on video streaming platforms as proposed in the Draft White Paper on Audio and Audiovisual Content Service Policy Framework.
This means 30% of the content available to South Africans on Netflix will be South African video content.
What does Netflix think?
Netflix thinks the government's approach to spur the production of more local content will backfire.
Netflix has two options: Churn out large quantities of low-budget local content to make up its quotas or reduce the size of content available to South Africa.
Which would Netflix most likely choose?
Shola Sanni, the director of public policy for Sub-Saharan Africa at Netflix hinted that the quota would likely force the video streaming service to reduce the size of its library in South Africa. For Netflix, its business model will always prioritize choosing quality over quantity.
Read more: Netflix will have to cut its library in South Africa to meet local content quotas
PARTNER CONTENT
Can TalentQL's six-month program fill Africa's need for senior developers?
Adewale Yusuf, the founder and former publisher of African publication Techpoint, made what many saw as a bold move last year.
Not only did he swap the uncertainty of tech media for the vulnerability of founding a tech startup, he chose Ile-Ife, a town 200 km removed from the chaos of Lagos, as the "quiet location" for his new adventure.
Yusuf, along with one Jobberman co-founder and a couple other people, started TalentQL, an outsourcing firm for companies in need of quality software developers.
TalentQL launched last November with $300,000 seed money from Zedcrest Capital, Kola Aina of Ventures Platform and Prosper Otemuyiwa, a co-founder at Eden. In March this year, they got accepted into Techstars Toronto.
What have they been up to?
This week, TalentQL has announced a "specialised training program for Software Engineers in Africa." It is coolly named Pipeline by TalentQL.
The program is for mid-level African software engineers, defined by TalentQL as those with three years work experience.
According to Yusuf, the program is necessary because up to 90% of TalentQL's clients want senior software engineers. Africa may have about 700,000 professional software developers but many are not experienced enough to meet global demand.
The big question: Can this program be the solution to Africa's deficit of senior developers? In this article Alex talks to different players in the African tech ecosystem to get their thoughts on this move.