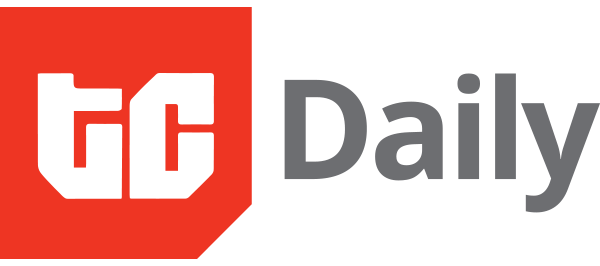 IN PARTNERSHIP WITH
Good morning☀️
"I'm earning about $100,000 a week on average." said one 27-year-old education-focused Snapchatter.
In its bid to lure them away from TikTok, Snapchat has been paying a total of $1 million to its creators, every day.
What do I think?
If it worked for a few random teens out of Snapchat's 249 million users, why wouldn't it work for you?
In today's edition:
South African VC
Jumia's rise
Funding
Building 5 tech businesses in 15 years
How South African Venture Capital Performed in 2020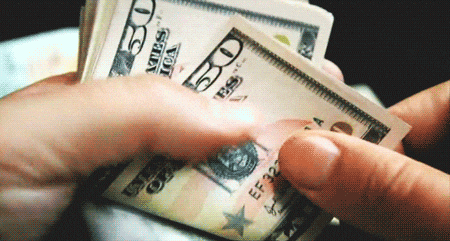 We're still in the season of receiving funding reports from 2020. WeeTracker and Africo put together the 2020 funding report for South Africa.
With a population of 57.8 million and a GDP of $351.4 billion, South Africa is one of Africa's largest economies. Here's how Venture Capital performed.
The total amount raised was $175m. It came from over 80 deals spread across 20+ industries.
Notably, 58% of the total amount raised came from 3 deals – Jumo $55m, Skynamo $30m and Aerobotic's $17m. While a few companies got most of the money, it's still an improvement from 2019, where the top deal was $12m.
Industry: The Fintech Industry, Information Technology, Analytics, and Big Data were the top industries with higher fundraise and investment deals.
Time: 53% of the total investment happened in the first quarter, while the 2nd, 3rd, and 4th quarters accounted for 12.9%, 16.4%, 16.8% of the total investment respectively.
Investors: Kalon Venture Partners, Naspers Foundry and Enygma Ventures were the top investors.
Acquisition deals: Interestingly all of them were for undisclosed amounts. Africa Fashion International acquired Wezart. Cape Town-based social media content company Over got acquired by GoDaddy. Knife capital-backed Snapplify acquired Onnie Media/ Teacha.
Jumia's rise
Yesterday, Muyiwa opened by talking about how Jumia's share price has gone from $3 to $59 — its highest price ever.
A year ago, Jumia's market capitalization was less than $1 billion. Now, the company is worth $4.6 billion.
Edwin also shared Jumia chairman's Jonathan Klein's thoughts from Future Africa's event: "A 10-year view of Entrepreneurship in Africa."
High Stock price: When asked about concerns with the stock price, Klein responded that he believed the stock price was only relevant when it came to selling stock or raising more money. He added that this is a rule he tries to make sure the board and management team adhere to.
Amazon of Africa: On the topic of being the "Amazon of Africa", Klein stated that he thinks it's not fair how Jumia is compared to other players in the e-commerce industry, like Amazon, with no regard for the difference in the ecosystems and founding years.
When someone in the event's chat room says "then stop introducing yourselves as the Amazon of Africa," Klein responded, "We never called ourselves the Amazon of Africa. We call ourselves Jumia."
He would later add that "Amazon took 20 years to become profitable and that was largely due to a business different from the core Amazon business," referring to Amazon Web Services (AWS).
He was also quick to respond to a question about Jumia possibly creating their own AWS, "not even ZWS. No thank you" he said with a laugh.
Looking forward: It'll be interesting to see if Q4 results will test investors' belief in Left or if Jumia will continue this dizzying rally.
Read more: Jumia chairman Jonathan Klein shares invaluable advice for entrepreneurs doing business across Africa
Feeling bullish: Jumia hits its highest ever share price on the NYSE
PARTNER CONTENT

Does your technology help counter disinformation? Enter the U.S. – Africa Tech Challenge for an opportunity to win up to $250,000! Now accepting submissions until February 28, 2021.
Funding
Globally, women in tech make up about 28.8% of the tech workforce as of 2020.
While this number is an increase from 25.9% in 2018 and 26.2% in 2019, reports still show it could take 12 years for women to have equal representation in tech. In Africa, it will take even longer than the estimated 12 years.
To change this narrative, Endeavor Nigeria MD, Eloho Omame and PiggyVest Co-founder/COO, Odunayo Eweniyi launched FirstCheck.
In exchange for modest equity, FirstCheck will invest in female founders aiming to validate their ideas and build viable products.
Read more: With $25,000 each, FirstCheck is helping African women in tech rise above misrepresentation
Pula, a Kenyan insurtech startup that provides agricultural insurance to smallholder farmers across Africa, has closed a $6 million Series A funding round. The startup was founded by Rose Goslinga and Thomas Njeru in 2015.
Pula describes itself as being "at the center of an ecosystem that helps them manage their risks with insurance and digital solutions."
Read more:
With $25,000 each, FirstCheck is helping African women in tech rise above misrepresentation

Partner Content
Trove has announced that it has added cryptocurrencies to its platform. This means Trove users will be able to buy and sell cryptocurrencies like Bitcoin and Ethereum via the Trove app as well as local and foreign stocks. Learn more
Event: DIGITAL IDENTITY MATTERS #3
Join Adia Sowho, CEO of Thrive Agric, on the next episode of Digital Identity Matters as she takes us through the importance of insurance from an agritech perspective.
Adia will be discussing the present and future opportunities that lie for insurance services in agritech, as well as how digital identity increases those opportunities.
Digital Identity Matters is put together by TechCabal in partnership with VerifyM
Building 5 tech businesses in 15 years
Etop Ikpe's first official job came in 2006 when he was co-founder and director of projects for a communications company called Click Mobile Communications.
Despite not having an engineering or communications-related background, Ikpe says that he always loved technology. This drove him to start the company with a friend he met in school.
Ikpe has since then built tech businesses like DealDey, Cars45, and recently, Autochek.
Read more: How serial entrepreneur, Etop Ikpe built 5 tech businesses in 15 years.
What else we're reading
Written by – Daniel Adeyemi
Edited by – Edwin Madu
Advertise
To advertise with us, send an email to